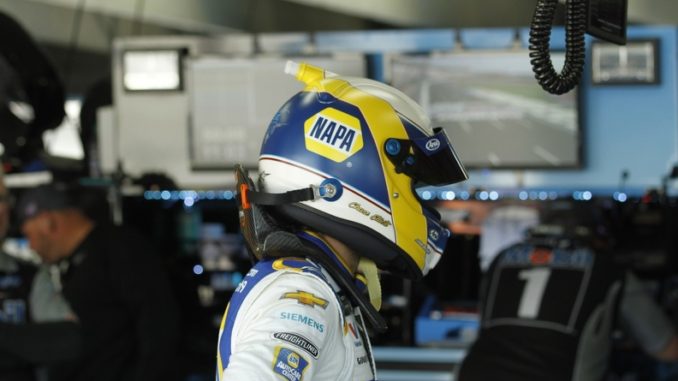 Hendrick Motorsports driver, Chase Elliott, has been forced to a backup car after crashing his primary car in practice.
Elliott took the blame for the crash and refused to blame it on the car, the aero package, or the track. ""I just made a mistake and crashed", said Elliott. "They (the cars) can be (tricky), for sure. I put myself in a pretty poor situation there in practice. I apologize to my guys here and the people back at the shop. It was just stupid. That's what you get when you make those mistakes."
Elliott, who was voted NASCAR's Most Popular Driver, helped the team prepare the backup in an attempt to hopefully participate in final practice. Drivers working on their own cars seems to garner a lot of positive feedback from fans and actions such as this, are a big reason for Elliott's popularity.
Ultimately, Elliott was able to complete three laps of practice, finishing 26th in the standings.
The traction compound, PJ1, is being used at Pocono this weekend, with many hoping it will improve the side-by-side racing in the corners, something that has been difficult at the "Tricky Triangle" without the addition of the compound. However, it did not seem to play a role in Elliott's issue.
Elliott also commented on the "Enhanced" race day that has been implemented this weekend at Pocono. The Enhanced weekend condenses all activities for a series into only two days. "I think it's great. There's no reason why they should be any longer than this."