Daniel Hemric Says PJ1 Allowed Drivers to Run Higher and Move Around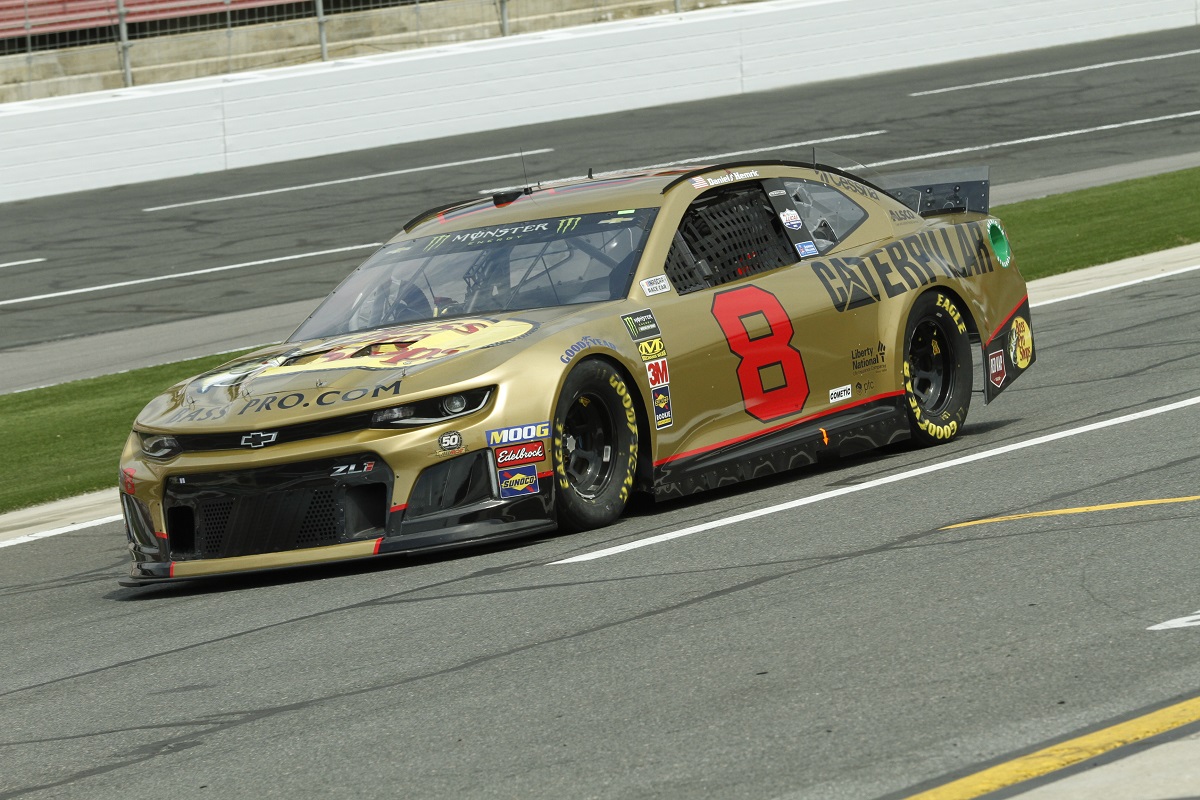 Daniel Hemric turned in one of the better performances of his season Sunday in the Monster Energy NASCAR Cup Series event at Pocono Raceway.
Hemric, who raced in or near the top-ten all day, said stated his car felt good from the time they unloaded. "From the time we unloaded here at Pocono, I felt we were able to use our notebook that we've been able to build on from the race here in the spring. We just had a way better balance in our Camaro ZL1. It was just fun to be out there and be able to maneuver", said Hemric. "I've been on both sides of it now. I've been one of the guys that said it was so frustrating and so hard to pass, and you get a good racecar like these Caterpillar guys gave me today, it's not quite as hard as it has been other weeks. I'm proud of the effort, proud of what we've done and how far we've come as a group. We've had opportunities to run like this numerous times this year."
Hemric has only managed two top-ten finishes this season, one of those coming Sunday. Hemric seemed to like the PJ1 traction compound NASCAR utilized at the track in an effort to enhance side-by-side racing. "I was fairly skeptical about the PJ-1 going into the race. Since it hadn't come in all weekend, I didn't see it coming in for the race. I told everyone that by lap 30 if it didn't come in, then we would be in trouble", said, Hemric. "But I made a liar out of it because it came in and you had options to run up there and move around. You just had to trust that it was there, and it definitely gave you options."
Hemric must begin to capitalize on these opportunities. His only hope to make the playoffs would be to score a win and remain inside the top-30 in points. Hemric currently sits in 25th position, 181 points out of 16th (the playoff cutoff spot).