Cole Custer Forced to Backup Car After Crashing Primary at Watkins Glen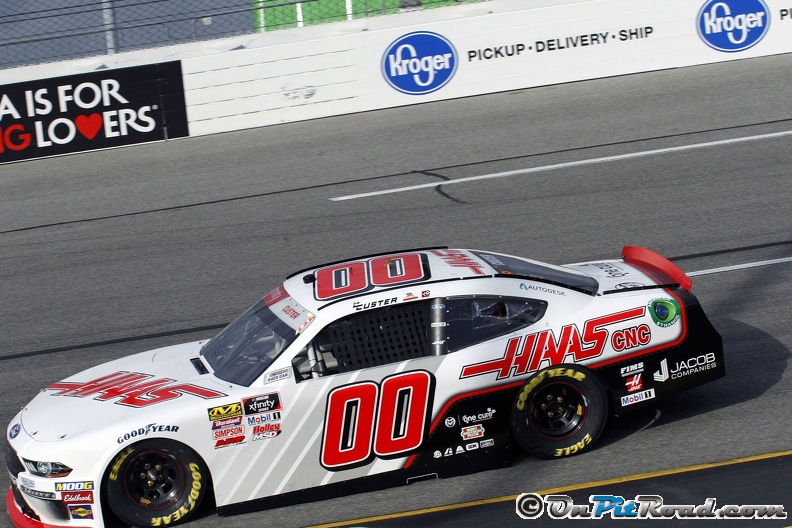 Cole Custer, driver of the No. 00 Stewart-Haas Racing Ford, crashed his primary car on Friday during practice at Watkins-Glen. Custer will start a backup car in the race on Saturday.
Custer was just 11 laps into practice when he lost control in turn one. "I got on those curbs coming off of one and I just got loose and overcorrected it into the wall, said Custer. "Those curbs are really slick in general, and starting the weekend out with out any rubber on them they're even more slick, so I just misjudged it and I messed up."
Prior to the incident, however, Custer indicated his car was good and thinks he will have a shot despite starting at the rear of the field. "The few laps we got I thought the car handled pretty good. It's hard to say. There are so many things that are gonna happen throughout the race with strategy and wrecks and stuff like that, you just need to be there at the end. Starting at the back isn't going to be the best, but I think we'll get there at the end."
Custer has confidence confidence in his ability on road courses but admits they can be unpredictable. "Yeah, I really like road course racing. It's always hard coming up to this stretch because I'm excited to go road racing, but also at the same time you have no idea what's gonna happen, said Custer. "There are so many different factors with strategy and the wrecks that happen on restarts. So many different things that could happen that you really don't know what to expect, so I like road course racing, but you don't know what to expect in this stretch."
Custer is having an extremely strong season and is considered by many to be one of the favorites for the championship. Custer currently sits third in the series standings with five wins (tied with Christopher Bell for the most) and 11 top-ten finishes.