Kevin Lacroix Wins Pole for Total Quartz 200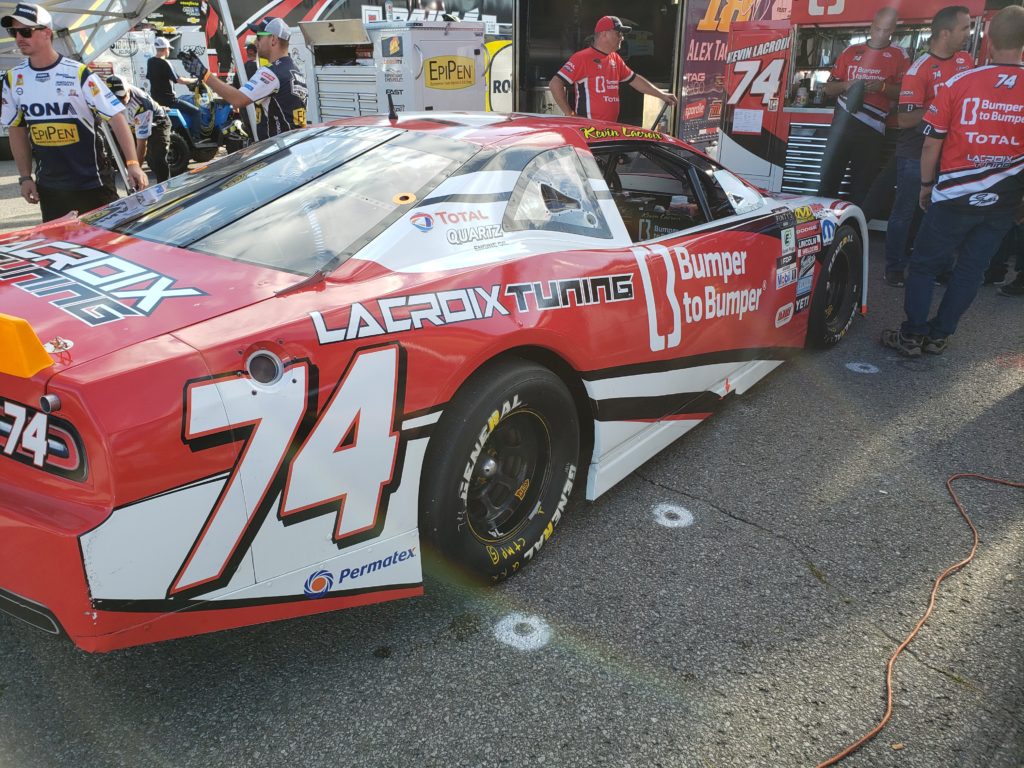 A NASCAR Pinty's Series race weekend at Canadian Tire Motorsport Park wouldn't be complete without Kevin Lacroix being a top contender. After day one at the track, the Quebecois driver cemented himself as a race favourite after taking top spot in qualifying.
The No. 74 Bumper to Bumper Dodge topped the charts in qualifying with a fast lap of 1:22.258 seconds.
The pole marked Lacroix's third at this track, the same place he won at earlier this season. He credits much of his success at the Bowmanville, Ont. track to his crew chief Don Thomson, Jr.
"My crew chief used to be J.R. Fitzpatrick's crew chief. He's won many races here. A good car helps," said Lacroix. "The faster you go, the easier it is to gain or lose time. That's where we can make the most of the driver and also the car. Good car and good driver makes a difference."
Weather conditions at the track on Sunday for the race are expected to be around 20 degree celsius, which may benefit Lacroix.
"We're hoping for cooler temperatures, not too hot," he said. "The General Tire was really good here in the spring, but it's a little slower now. The rubber doesn't mesh with the Goodyear with the [Truck Series.] Hot temperature will make it more slippery for us. If it's cool, the car will be easier to read. We know the car will be good all race long, but we're definitely set up for a colder track."
Alex Tagliani, who is also competing in Sunday's NASCAR Gander Outdoors Truck Series race, qualified second followed by his 22 Racing teammate Marc-Antoine Camirand in third.
Andrew Ranger qualified fourth followed by Gary Klutt, Anthony Simone, L.P. Dumoulin, Alex Labbe, D.J. Kennington and J.F. Dumoulin.