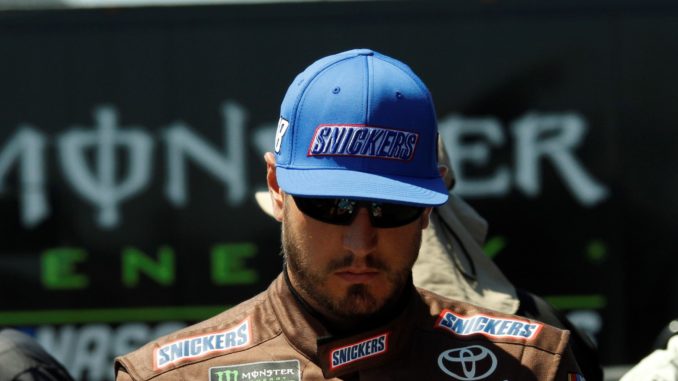 Kyle Busch had an engine issue in qualifying which will force the former series champion to start from the rear of the field on Sunday.
During Busch's qualifying effort the No. 18 car lost power. Busch simply said "blowing up" to his crew. After posting the 33rd fastest speed, Busch's crew was able to refire the engine in the garage.
While the team had yet to determine exactly what the issue was, Busch knew the car wasn't right. "Yeah, something's wrong I don't know what's going on, I'm not that slow. That's a second off what we should have been", said Busch.
The JGR team will replace the engine on the No. 18.