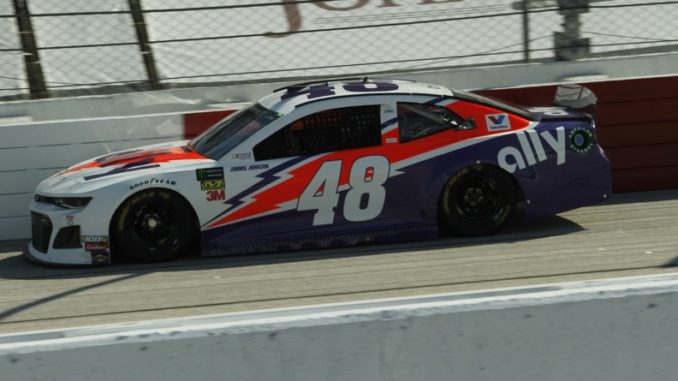 Jimmie Johnson is a seven-time Monster Energy NASCAR Cup Series champion and the winner of 83 races. With stats like these, one would think confidence would be the last thing on anyone's mind.
However, in recent years, Johnson's performance had slipped. He has not won a race since Dover in 2017 and is currently in danger of missing the playoffs for the first time since their inception. This change in performance has initiated the conversations and questions about Johnson's ability and if it is time for him to retire.
Hendrick Motorsports made a significant change last year by moving Johnson's crew chief, Chad Kanus to another team within the organization. Knaus was the only crew chief Johnson had worked with in the MENCS. The idea was to shake things up and improve performance.
Kevin Mendeering became the new crew chief, however, after just 21 races, another change was initiated. Cliff Daniels took the helm in hopes of turning things around quickly enough to make the playoffs.
The struggles for the No. 48 team have continued. In the three races with Daniels atop the pitbox the results have been 19th, 34th, and 19th. The Hendrick organization as a whole has shown some improvement. Two of Johnson's teammates have won this season. Chase Elliot (2), and Alex Bowman (1). His third teammate, William Byron, scored the pole for Darlington, his third pole of the season.
Johnson points out, however, the lackluster results have not been due to lack of speed. "And honestly, the last three or four weeks we've been really fast. It's just getting through a race. We need to have a lot of things go right to win," said Johnson. "I think we're closing the gap to the frontrunners. We're definitely doing it. I feel like we've had many Top 5's slip away here in the last six to eight weeks which is unfortunate. So, we've just got to clean that up and a lot of it falls on me just making mistakes and trying too hard on the track"
As the series enters Darlington, Johnson has only two chances remaining to make the playoffs and keep his streak alive. Johnson is currently 26 points outside the cutoff with Daniel Suarez currently in the final spot.
Johnson, however, remains confident in spite of the significant challenge before him.  "And then I also have my own confidence and my own opinion about what I'm doing in the car. I know the results don't speak for it but there's a lot of really good things going on," said Johnson. "I think something that I took for granted for the longest time and I told Chad (Knaus) this recently and he smiled ear to ear and was so happy that I recognized it was the impact he had on our team and the leadership required at this level to really hit it week-in and week-out. Chad's the best ever to do that in my opinion. And that's what we're trying to get back to right now. And, I think Cliff (Daniels) has that DNA. Cliff has the ability to get to that level where Chad was."
Johnson will start 12th at Darlington on Sunday.
[socialpoll id="2566361″]