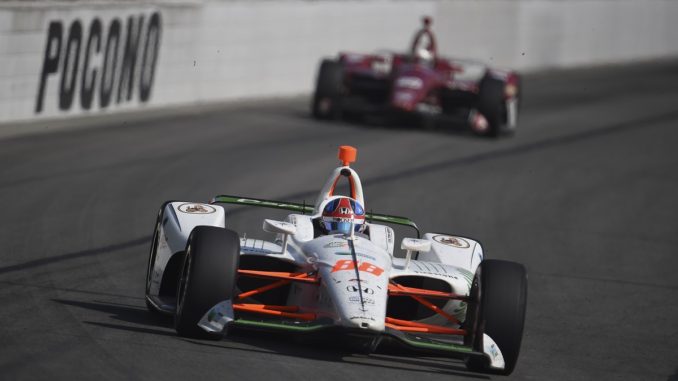 It was announced on Sunday that the NTT IndyCar Series will not return to Pocono Raceway in 2020. The decision to remove Pocono Raceway the schedule could be in response to the second major crash at the track in as many years.
The crash sent driver Felix Rosenqvist to Lehigh Valley Hospital-Cedar Crest in Allentown, Pennsylvania for further observation. A major crash occurring in almost the same spot in the event last year left driver, Robert Wickens, paralyzed from the waist down.
Nick Igdalsky, CEO of Pocono Raceway, released a statement regarding the change.
"It is with great disappointment for Pocono Raceway to confirm we will not be on the 2020 NTT IndyCar Series schedule. Our partnership with the premier open wheel series in the United States has concluded for now. It has been a pleasure to work with INDYCAR representatives during this honest and candid negotiation.
"On behalf of the entire Pocono Raceway family, it has been a joy getting to know the teams and partners, many of whom have become dear friends. Thank you to ABC Supply Co., Inc., who have supported our INDYCAR events since 2014. Thank you to all the fans that have supported Pocono over the years. We share in the disappointment of thousands who also dreamed of future open wheel races at 'The Tricky Triangle.' A sincere thank you to Mario Andretti, for his years of passionate support.
"And finally, we thank all the drivers who dazzled us with their talent and heroics, as well as those drivers who spoke in support of Pocono during their recent visit. We sincerely wish INDYCAR and their competitors best of luck with the remainder of the 2019 season and beyond."