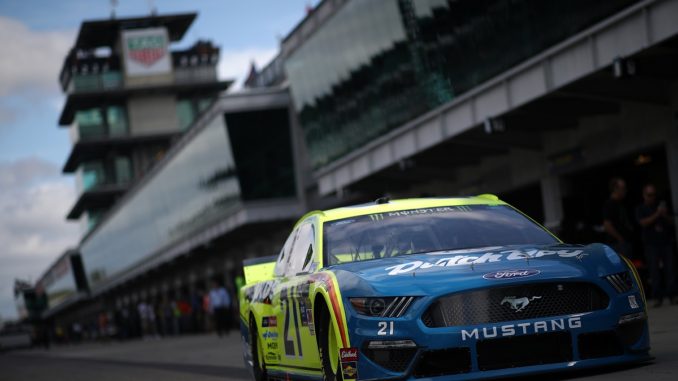 Per an announcement by the Wood Brothers Racing, driver the No. 21 Paul Menard is set to retire at the end of the 2019 MENCS season.
The team also announced Menard's replacement in the No. 21 Mustang will be Matt DiBenedetto.
Menard has been with the team since 2018. Menard has amassed 461 total starts in his career, with 1 win coming at Indianapolis in 2011.
DiBenedetto has been one of the most talked about drivers in 2019. It was announced earlier this season that he would not be returning to the No. 95 Leavine Family Racing team in 2020. It is assumed this change was to make room for Christopher Bell since JGR, the team with which LFR has an alliance, is currently at capacity. DiBenedetto has 166 career starts in MENCS competition.
"I've enjoyed every moment of my career racing in the NASCAR Cup Series, and I'm so thankful for all the great memories and friendships I've made through this sport. But I'm looking forward to spending more time at home with my wife, Jennifer, and our two young children while moving forward with the next chapter of my life," Menard said. "I want to thank everyone at Wood Brothers Racing, along with Team Penske, and our partners at Menards, Motorcraft, Quick Lane Tire & Auto Centers and Ford. It's been a privilege to work with them and some of the true legends of our sport, including Andy Petree, Dale Earnhardt Jr., Robert Yates, Richard Petty, Richard Childress, Roger Penske and Glen and Leonard Wood. I'm excited for what the future holds and I'm looking forward to sharing the plans for 2020 and beyond in the coming weeks."