Wet Conditions Impact Race Day Schedule at Homestead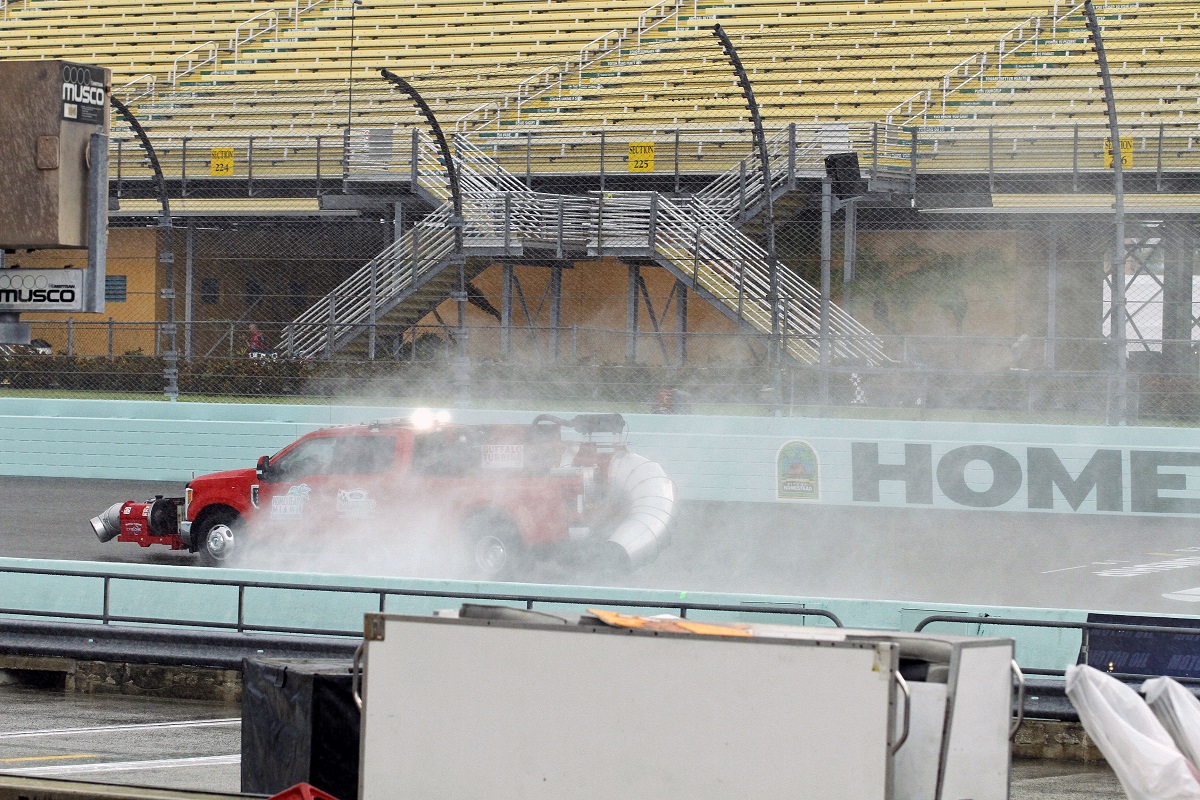 NASCAR Gander Outdoor Truck Series qualifying has been cancelled due to rain at Homestead-Miami Speedway. Qualifying was set to begin at 3:45 PM local time.
Xfinity Series practice has been canceled. As of the time of this publication, track drying procedures have yet to begin.
OnPitRoad.com will keep you updated as information becomes available.