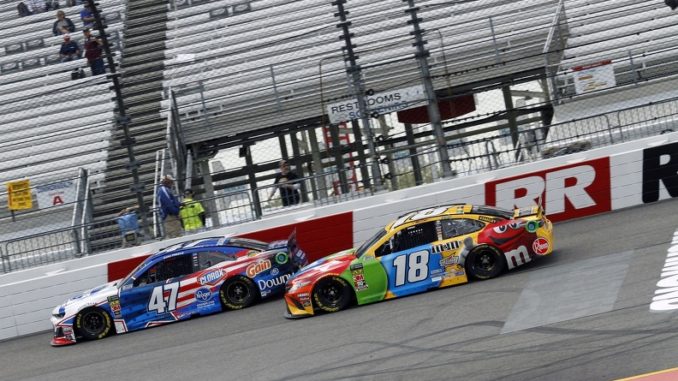 Over the past several years, NASCAR has fought critics of its on-track product. The majority of the criticism seems to be centered around aerodynamic issues. In response to these criticisms, NASCAR has made multiple changes to its aero package attempting to improve competition.
Last season saw significant changes to the aero package. The changes were expected to bring a resolution to the issues as the package was tested on some tracks in 2018 with much success. The most notable event was the All-Star Race at Charlotte Motor Speedway.
The results did not meet expectations and the critics only became louder. In an effort to once again improve on-track competition, NASCAR is once again making changes.
For the 2020 season, the changes will be implemented on short tracks and road courses. The changes will reduce dependency on aero for handling, and putting more dependency on mechanical handling.
The changes to be implemented include:
Smaller rear spoiler reducing from 8 inches to 2.75 inches tall.
Smaller splitter – changing from a 2-inch overhang to roughly 0.25 inches; the wings of the splitter will reduce from 10.5 inches to 2 inches.
The vertical fencing will be removed from the radiator pan.
Only time will tell if these changes help solve the problems aero dependency has caused. Steve O'Donnell, NASCAR's executive vice president and chief racing development officer, commented on the changes saying, "Our goal has always been to provide the best possible racing for our fans, regardless of venue. The 2019 Cup Series race package delivered some of the most exciting races on intermediate and larger tracks that our sport has seen, however we felt we could make improvements to short tracks and road courses".