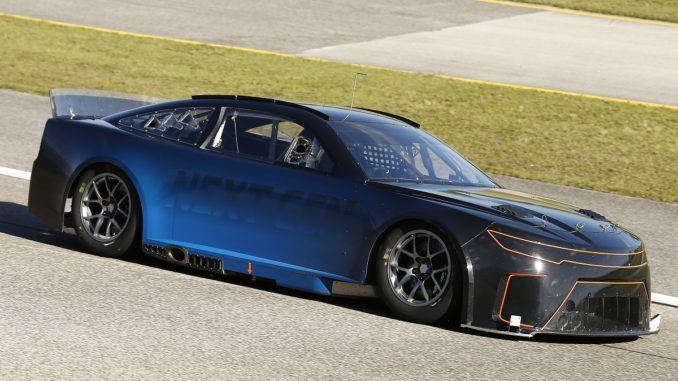 NASCAR completed the third test of its "Next Gen" car at Homestead Miami Speedway this week. Joe Gibbs Racing driver, Erik Jones, was selected to the test driver for two days of testing.
Jones noted some significant differences between the Next Gen car and the current generation Cup car.
"It's definitely a big aero change," Jones said Thursday. "We have a lot of sideforce in our cars now and there is a lot to lean on – when you get loose the car kind of corrects itself and straightens itself out. This car doesn't really have any of that. The quarter panels are so short and there's no offset in the car – it's very symmetrical – so there's not a lot to lean on in this car. I think a lot of the aero changes they've done are going to help as far as racing goes, especially racing in a pack.
"Other than that, as we were working on things, some driving characteristics are similar. I think there is definitely more grip to be had as far as what the car is capable of. I think as far as development goes, there is going to be a lot more mechanical grip available than what we currently have."