DiBenedetto Tests Indianapolis Road Course In Xfinity Car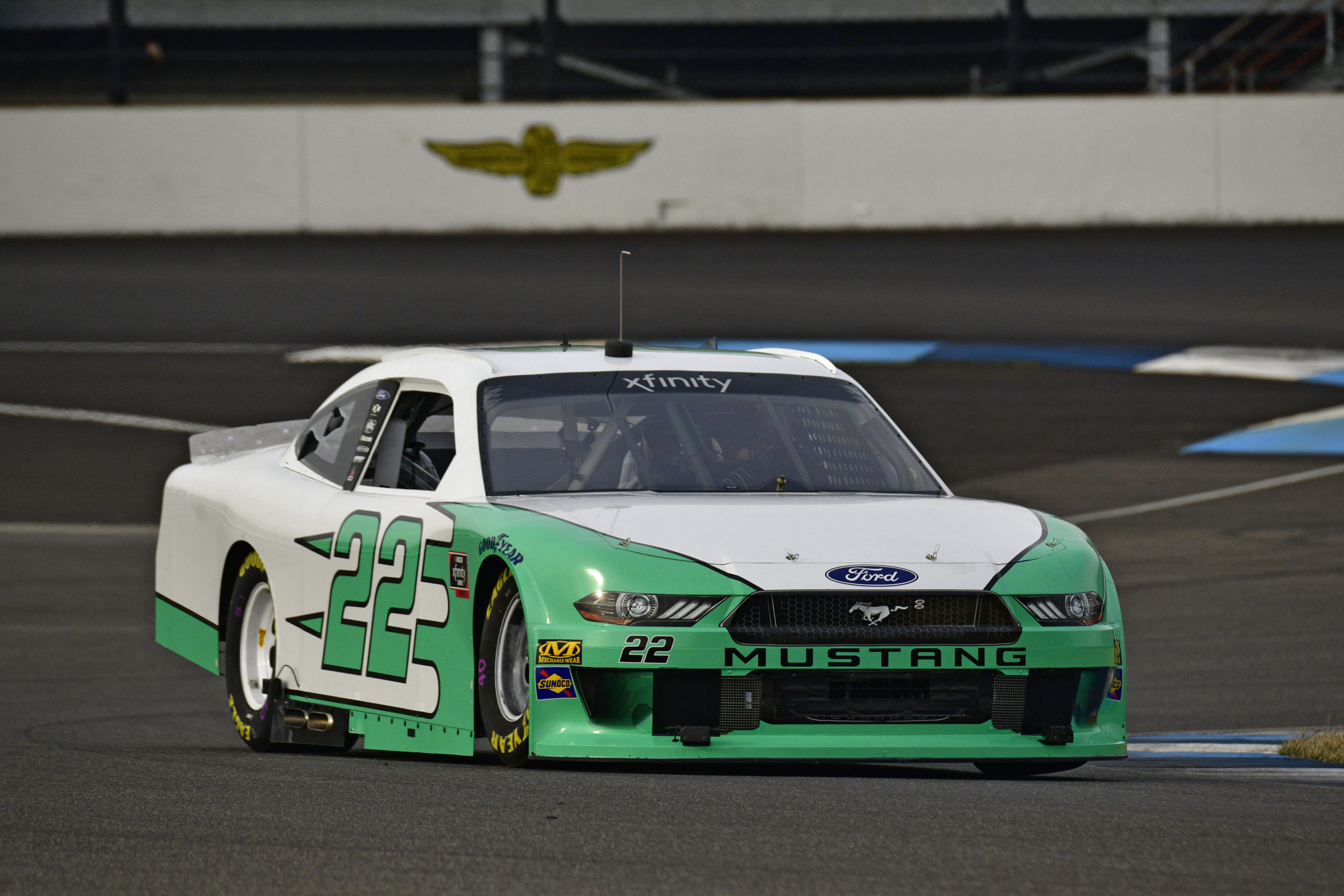 NASCAR Cup Series driver, and the newly crowned pilot of the famous Wood Brothers Ford, Matt DiBenedetto was eager to be the first driver to test a NASCAR Xfinity car on the Indianapolis Motor Speedway road course. On Wednesday he did just that, and the feedback is encouraging.
NASCAR announced earlier this month that the Independence Day Indiana 250 for the Xfinity Series will be held on the 12-turn road course, which features a portion of the oval. The companion Cup Series race will remain on the traditional oval course.
In acknowledging fans desires for more road courses and short tracks, NASCAR has seen a shift in the past couple of years towards these types of races, with the addition of the Roval at Charlotte Motor Speedway in 2018, which was an overwhelming success. The latest announcement of the Indianapolis road course is a continuation of that momentum, and NASCAR has stated that the organization may see a return to more short tracks as early as 2021.
"It's unique because you have some fast parts and sections, but then you also have low speed stuff where you're like, 'Man, I just need some grip, get some rear grip in this thing and whatever.' DiBenedetto said after testing at the Brickyard road course, "It's a tough little road course. It's got all the things we ask for as road racers as far as technical stuff, heavy braking stuff, and it's going to put on a good race."
NASCAR Xfinity Series Managing Director, Wayne Auton, seemed to be encouraged by the test as well, "We want to put on the best show that we can for the fans, we want to put on the best show for NBC, which this race will be on, and definitely we want to make sure that the NASCAR Xfinity Series shines here at the Indianapolis Motor Speedway."
The Indiana 250 will see the green flag at 1:30 EST, on July 4.