Raphael Lessard Settling in at KBM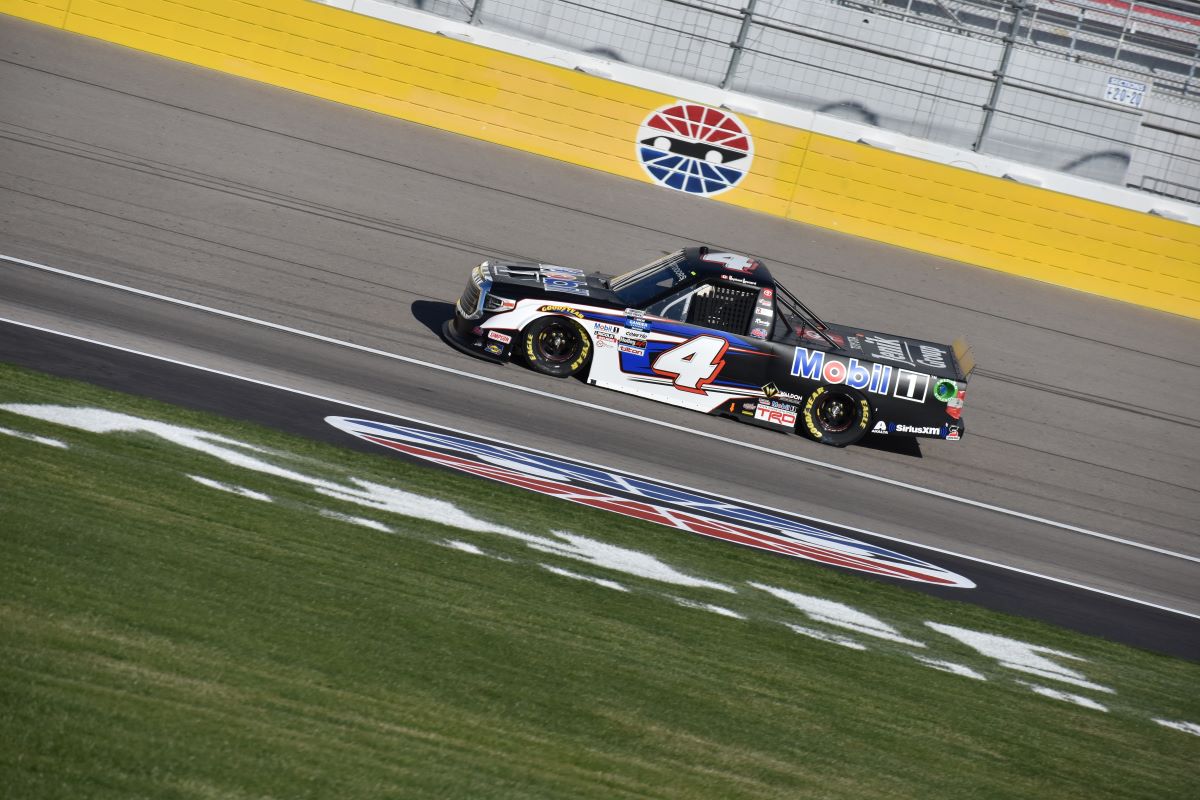 Canadian driver, Raphael Lessard, will be making his second start in the Kyle Busch Motorsports No. 4 Toyota in the NASCAR Gander Outdoors Truck Series Friday at Las Vegas Motor Speedway.
This weekend's race will be Lessard's seventh career truck series start. In 2019, Lessard also competed in three races for KBM driving the No. 46 Toyota. At the end of the 2019 season, Todd Gilliland, driver of the No. 4 truck, left KBM to pilot the No. 38 entry.
Lessard was happy with his performance at Daytona where he finished 20th. "I think it was better than I expected. The last half of the race, we were in the top-three the whole time. I felt like I learned a lot", said Lessard.  "The bumps were good, my pushing was good, but it was just at the end it was one of those racing deals where someone side drafted me at the wrong spot off of (turn) four where we get the lightest all race long and it was really hard to keep straight. It's part of the learning process."
Last season, there was some obvious friction at KBM. Team owner, Kyle Busch, seemed less than happy that his drivers were not performing at the level expected for the equipment provided. Gilliland left the team with only one win, while Harrison Burton, who is now competing in the Xfinity series, left the team having never visited victory lane.
Lessard seems to be enjoying working with the demanding Busch. But noted, he is aware of the expectations.  "It's a lot of fun. I can ask him advice – call him, text him before every race we go to. I think he likes it when a driver asks him for advice and wants to get better, and that's what I want to do", said Lessard. "We have to perform because we're in the best equipment and we have a fast truck and we want to perform, but we also want to be realistic and learn. I'm new to all this stuff, so we want to get better and study as much as I can. I study before I get here with the sim at Toyota, they have a great sim we can use. I have done everything I could, now it's just about me getting used to it during the race. I'm sure we're going to be able to gain some stage points for the championship."
Though Friday will be Lessard's first time competing at Las Vegas, the young driver seems confident. "I think we can be competitive. Like the first stage at Daytona we fell back and then came back. I learned a lot the first half of the race and then at the end we were really good. I think we'll see the same way here tonight. We'll go out there the first part of the race and learn and then the second half, try to apply what we learn. I know with every lap I'm going to learn something new. It's going to be fun because I'm going to have to get used to mile-and-a-half tracks because we have enough of them on the schedule. Hopefully it's not too hard on me."