NCWTS: Kevin Harvick Earns Dominating Win in Kroger 250 at Martinsville Speedway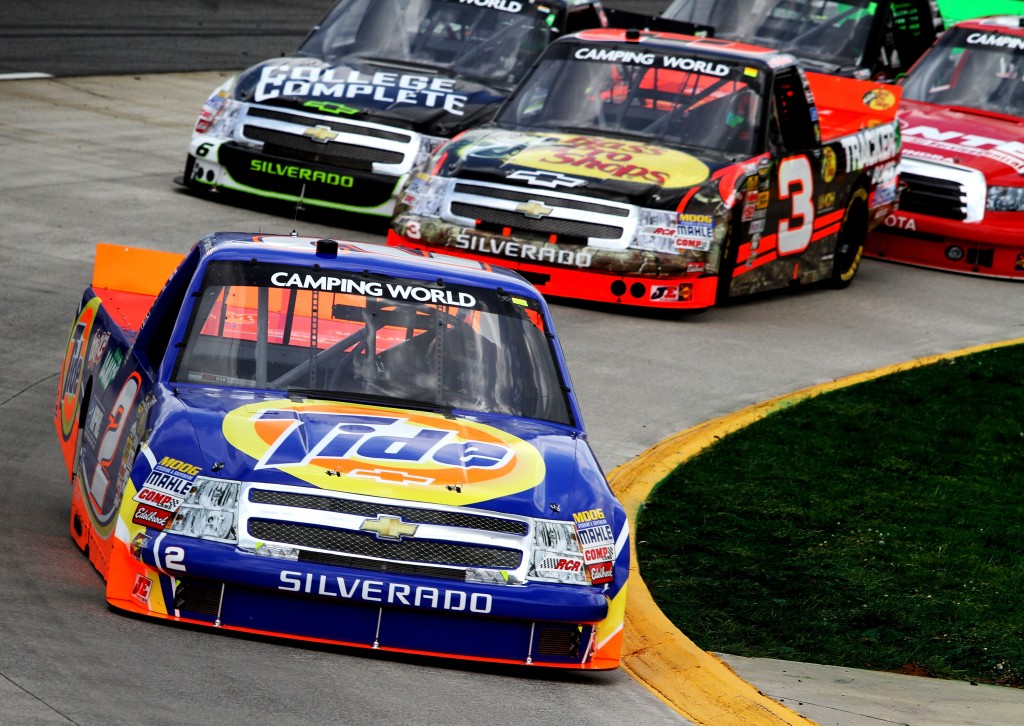 MARTINSVILLE, Va. – Kevin Harvick earned his 14th career NASCAR Camping World Truck Series win Saturday, in a total dominating effort in the 14th running of the Kroger 250 at Martinsville Speedway.
Harvick led all but two of the 250 laps run, which set an all-time NCWTS record. The previous record was 246 laps led by Mike Skinner, at Martinsville on March 31, 2007.
"It's been a long time since we dominated like that and actually won," Harvick said.
Harvick is no stranger when it comes to success at Martinsville Speedway, winning three times and finishing inside the top-10 a total of nine times in his NCWTS career.
The only 'challenger' the NASCAR veteran had to face, came from Richard Childress Racing teammate, Ty Dillon.
Even though there were several times during the seven-caution race where Harvick's lead grew to nearly nine seconds over the NCWTS rookie.
Dillon's second-place finish was the highest among all rookies who started Saturday's event.
"Second place for my first start at Martinsville – I'll take it," said Dillon, who replaced his older brother, Austin, in the No. 3 RCR truck at the start of this season.
"We had a tough day yesterday. We had a strong truck today, and it showed. We were real solid in the pits. We never fell back further than third."
James Buescher, Justin Lofton and Timothy Peters rounded out the top-five.
Buescher's third-place finish was his second top-10 finish in six races at Martinsville.
One thing that did not change was the points lead, as John King was able to retain by a one-point advantage over Peters, as the Truck series heads to Rockingham on April 15, 2012.
Kroger 250 – Unofficial Results
1. Kevin Harvick
2. Ty Dillon
3. James Buescher
4. Justin Lofton
5. Timothy Peters
6. Nelson Piquet Jr.
7. Ross Chastain
8. Jason Leffler
9. John King
10. Jason White
11. Parker Kligerman
12. JR Fitzpatrick
13. Jeb Burton
14. David Starr
15. Cale Gale
16. Ron Hornaday Jr.
17. Miguel Paludo
18. Jake Crum
19. Max Gresham
20. David Reutimann
21. Dakoda Armstrong
22. Paulie Harraka
23. John Wes Townley
24. Matt Crafton
25. Todd Bodine
26. Bryan Silas
27. Chris Cockrum
28. Brennan Newberry
29. Johnny Sauter
30. Joey Coulter
31. Clay Greenfield
32. Ryan Sieg
33. Dusty Davis
34. Jennifer Jo Cobb
35. Jeff Agnew
36. Rick Crawford