Indy Lights: Sebastian Saavedra wins Pole for Grand Prix of Alabama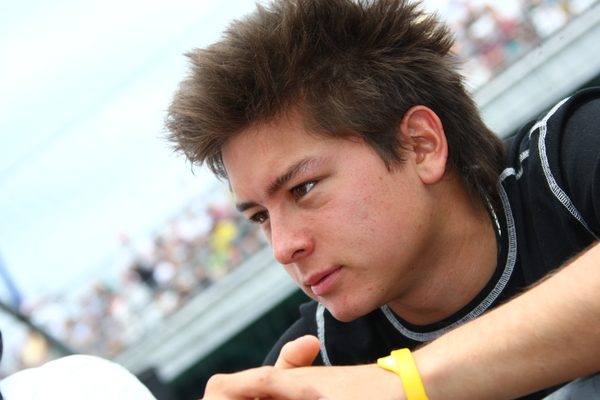 With a lap of one minute and 16 seconds, Sebastian Saavedra won the Sonoco Pole Award for the 45-lap Grand Prix of Alabama on April 1st on the 17-turn Barber Motorsports Park road course.
"It was a very tough qualifying session," he says. "Very wet in a couple of places and you don't want it to be wet. A very big thanks to the No. 27 guys. They did an amazing job. This car was unbelievably fast all through the weekend. It was also very fast last week in St. Pete. It feels very good to have our first pole of the season and we will move forward from here."
Tristan Vautier will start in second, beside Saavedra, for his second consecutive front row start. He made his Firestone Indy Lights debut last week from the pole at St. Petersburg.
"I'm happy and frustrated at the same time," Vautier says. "I'm happy because I feel like we made a big step from practice, and we improved the car a lot. The team and my engineer made the right calls for the car. I'm happy because I feel we could have had this pole, but I'm frustrated because with the red flag we didn't get to use our last set of tires, we just put it on and then it was red, we just did a warmup lap. But you know, we took a risk in waiting longer and it didn't work out, so great job from these guys at Andretti/AFS, they made the right call in qualifying and were strong from the start of practice here. So well deserved, and we'll do our best to do it in the race."
Carlos Munoz will start third for his career best start while Esteban Guerrieri starts fourth for his 16th consecutive top-five start, which is a series record.
There was one incident on the session involving Oliver Webb.
The Grand Prix of Alabama is set to take place on April 1st with the green flag dropped at 5pm EST. The race will be shown live on the NBC Sports Network.