Coke Zero 400 at Daytona preview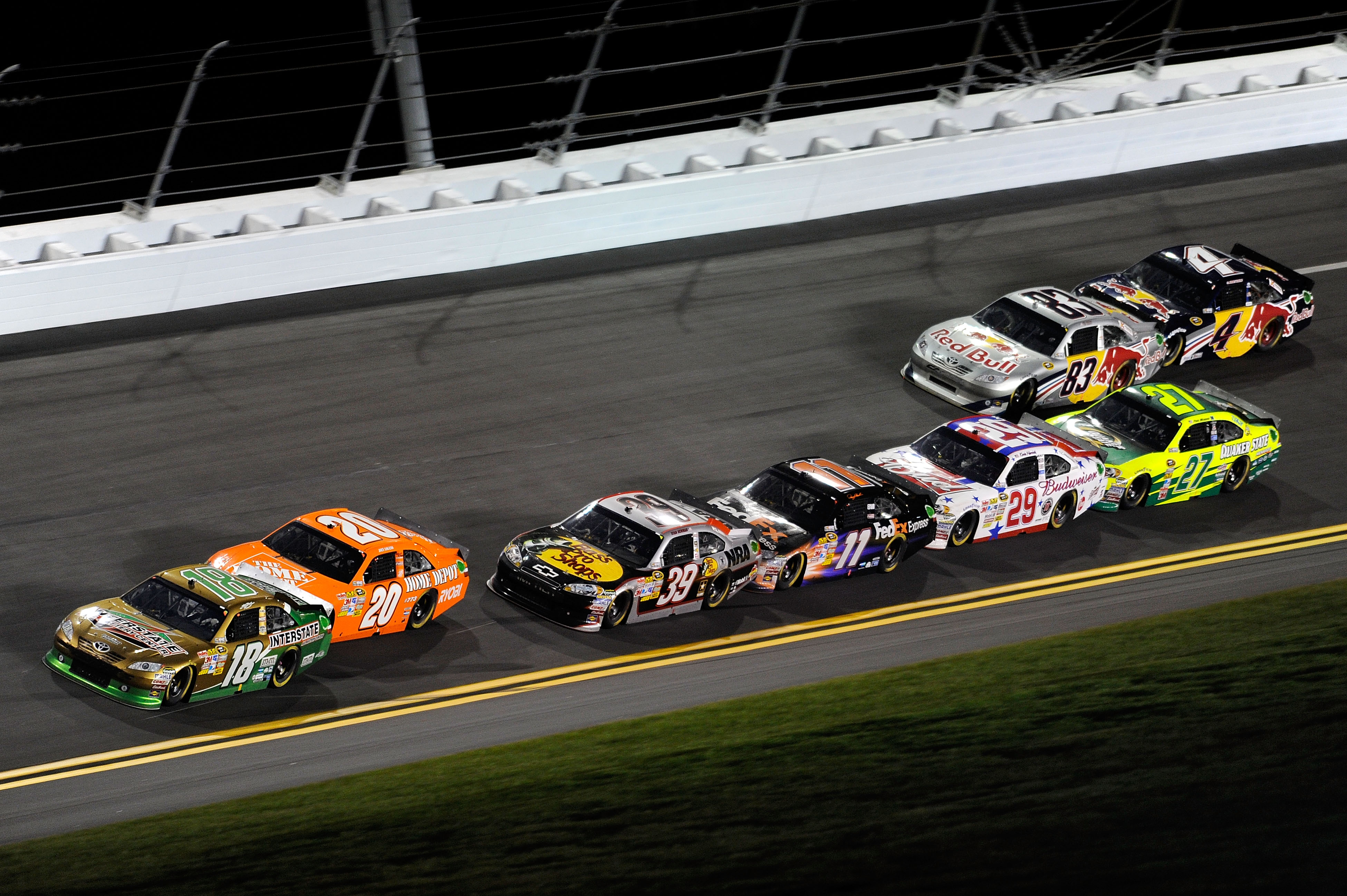 For NASCAR fans, it's not Fourth of July weekend without racing under the light's from Daytona.
With family, friends and fireworks,—both on and off the track— the night race at Daytona is something fans look forward to each and every season.
After the 2012 edition of the Daytona 500 provided a "blaze" of excitement, Saturday night's Coke Zero 400 at Daytona International Speedway should provide the same type of action.
During the Daytona 500 and Talladega earlier this season, the biggest issue for drivers to deal with wasn't the close racing for 500 miles. It was managing their water temperatures to have their engines last the entire race.
""We don't know what kind of racing we are going to have at Daytona. Based on February (here) and based on (the other restrictor-plate track) Talladega – given the challenges we had with tandem racing – we now have equal or greater challenges," said Jeff Gordon, who has been lost an engine and been caught up in a wreck in the first two "plate" races of the season.
"And one of those challenges – managing (engine oil and water) temperatures – will be crucial during the race on Saturday night. I enjoy this type of racing more. I think this way gives the drivers the opportunity to create more chances instead of relying on the car you're pushing or the one that is pushing you.
"[Pack drafting] brings things back into our hands. It's going to be exciting at the end, but you have to be there. And that is what we're working hard on. Being there at the end when it counts."
Looking back to the Daytona 500 and Talladega, between being able to keep engines cool while still having the speed to win, the Ford camp has seemed to have the upper hand, particularly with the Roush Fenway Racing teammates of Greg Biffle and Matt Kenseth.
Kenseth, who won his second Daytona 500 this season as well as his 150-mile qualifying race, lead the most laps at Talladega, only to finish the race in third.
Biffle on the other hand had the fastest car in the Daytona 500, while at Talladega played somewhat of a "sleeper" role, finishing the race in fifth.
As we've seen in the first two plate races of the season, the dominant car isn't always the one to beat when the pay window opens. When it comes down to that time of the race, the driver and team who position themselves in the best spot with the best partners to work with will be the ones breaking away from the pack on the white flag lap.
Chevrolet? Dodge? Ford? Toyota? It's anyone's guess what nameplate will roll into victory lane Saturday night.
Fantasy Racing Advice: 
"A" Drivers: Matt Kenseth, Kevin Harvick
"B" Drivers: Dale Earnhardt Jr., Kurt Busch, Clint Bowyer, Greg Biffle
"C" Drivers: Michael Waltrip, David Ragan
Coke Zero 400 Entry List: 
#1 Jamie McMurray (Bass Pro Shops / NRA Museum Chevrolet)
#2 Brad Keselowski (Miller Lite Dodge)
#5 Kasey Kahne (HendrickCars.com Chevrolet)
#9 Marcos Ambrose (DeWalt Ford)
#10 David Reutimann (Tommy Baldwin Racing Chevrolet)
#11 Denny Hamlin (FedEx Office Toyota)
#13 Casey Mears (GEICO Ford)
#14 Tony Stewart (MOBIL 1 / Office Depot Chevrolet)
#15 Clint Bowyer (5-Hour Energy Toyota)
#16 Greg Biffle (3M Ford)
#17 Matt Kenseth (Zest Ford)
#18 Kyle Busch (Interstate Batteries Toyota)
#20 Joey Logano (Dollar General Toyota)
#21 Trevor Bayne (Motorcraft / Quick Lane Tire & Auto Center Ford)
#22 A.J. Allmendinger (Shell Pennzoil Dodge)
#23 Robert Richardson Jr. (North Texas Pipe Chevrolet)
#24 Jeff Gordon (PepsiMax Chevrolet)
#26 Josh Wise (MDS Transport Ford)
#27 Paul Menard (Quaker State / Menards Chevrolet)
#29 Kevin Harvick (Budweiser-FoldsofHonor.org / Rheem Chevrolet)
#30 David Stremme (Stock Car Steel and Aluminum Toyota)
#31 Jeff Burton (Wheaties Chevrolet)
#32 Terry Labonte (C & J Energy Services Ford)
#33 Stephen Leicht (LittleJoesAutos.com Chevrolet)
#34 David Ragan (MHP 8-hour Alert Ford)
#36 Dave Blaney (Golden Corral Chevrolet)
#38 David Gilliland (Glory Foods Ford)
#39 Ryan Newman (Aspen Dental Chevrolet)
#42 Juan Pablo Montoya (Target Chevrolet)
#43 Aric Almirola (U.S. Air Force Ford)
#47 Bobby Labonte (Kingsford Charcoal Toyota)
#48 Jimmie Johnson (Lowe's Chevrolet)
#49 J.J. Yeley (Robinson-Blakeney Racing Toyota)
#50 Bill Elliott (Walmart Chevrolet)
#51 Kurt Busch (Phoenix Construction Services Chevrolet)
#55 Michael Waltrip (Aaron's Dream Machine Toyota)
#56 Martin Truex Jr. (NAPA Batteries Toyota)
#78 Regan Smith (Furniture Row / Farm American Chevrolet)
#83 Landon Cassill (Burger King / Dr Pepper Toyota)
#87 Joe Nemechek (AM/FM Energy Wood & Pellet Stoves Toyota)
#88 Dale Earnhardt Jr. (NtnlGuard-AnAmericanSalure/DietMntnDew Chevrolet)
#93 Travis Kvapil (Burger King / Dr Pepper Toyota)
#98 Mike Bliss (Phil Parsons Racing Ford)
#99 Carl Edwards (Subway Ford)