Chase window is closing for Edwards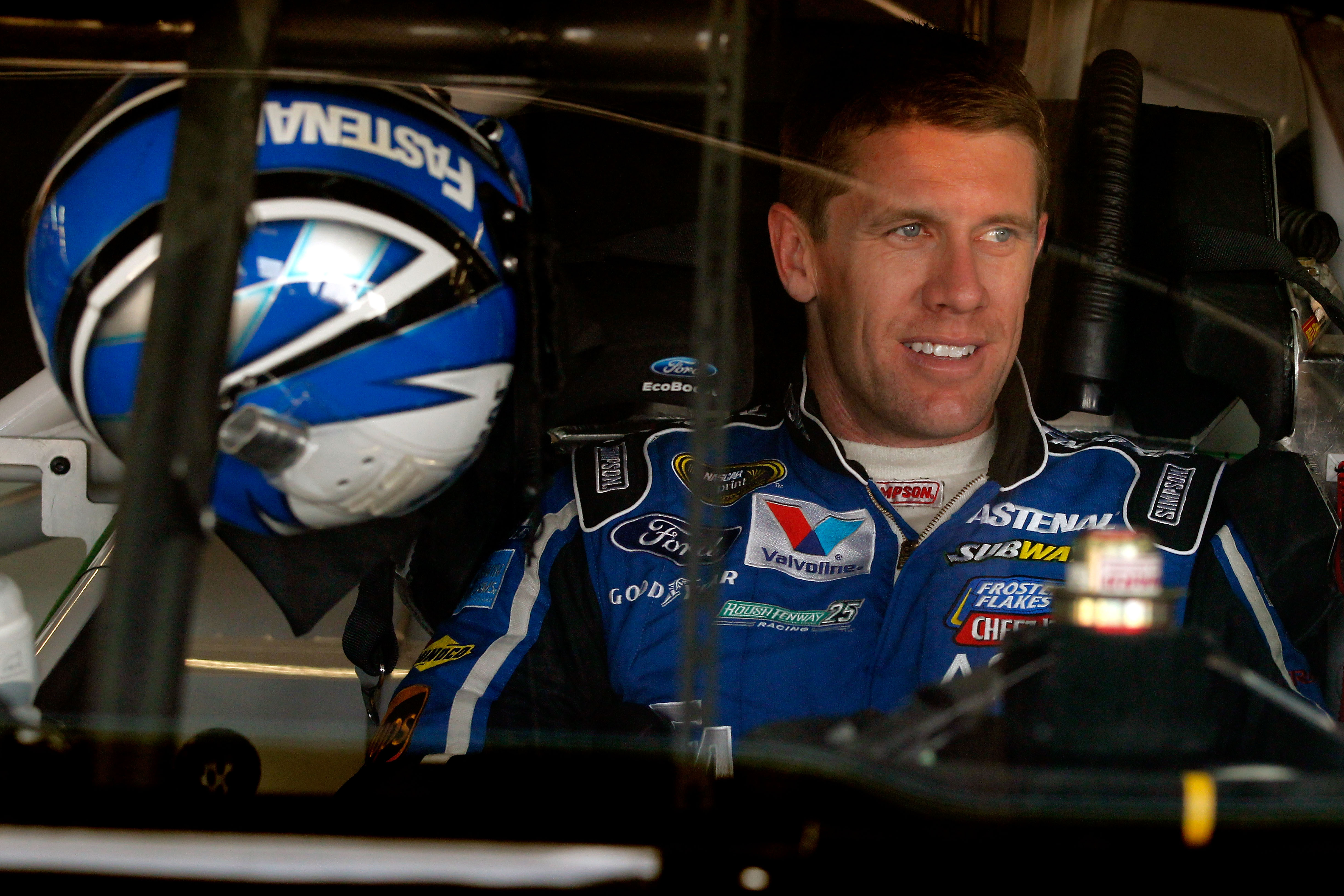 It's no secret the 2012 season hasn't gone to plan for Carl Edwards and his No.99 team.
After 17 races this season, the 2011 Sprint Cup championship runner-up is eleventh in the standings heading into Saturday night's race at Daytona International Speedway.
"I've thought about it a lot this week," said Edwards Thursday at Daytona. "This is a tough place to decide how aggressive to be because as easily as you can go have a top-five finish and have a great night, you can be backwards in the grass frustrated, so this race is one I think that if it goes well, it could be very good.
"If it goes bad, it's gonna be tough, so we've got to be very smart."
Last weekend at Kentucky Speedway, Edwards was well on his way to a top-five finish. However, with four laps to go, he was forced to relinquish his position on the track to pit for fuel.
Edwards finished the race that night in twentieth.
After the race, it was obvious that the man who tied for the championship one year ago was feeling the frustration of not visiting victory lane since March,2011 (Las Vegas) and being outside the top-ten.
"I thought it was important last week to just let that frustration out right then because we're all so frustrated," he continued.
"I thought it was more honest to get out of the car and say, 'Hey, look, I'm mad.  I'm not happy with this.'  And I think it actually worked out better in that case.
"I think it had been building up for a couple of weeks in our whole team.  Bob came over there and we were both upset, we were honest with each other about what we were upset at.
"I was honest with the engineers and Jack and everyone. I thought that was really important, so, although it was not a rosy interview or great conversation, I thought we needed to do that."
Edwards is a driver known for his consistency and his mild-mannered ways both on and off the track. But right now what Edwards needs are wins.
Or at least runs capable of winning a race in the near future.
"At the end of the year and lately people have been bringing that up, that Vegas was our last win.  It doesn't seem real because we were doing so well, and to have races like we've had the last few weeks, it reminds you that there are no givens," Edwards said.
"You have to work that hard all the time, you have to be smart and be lucky, and I think when we do break through and get that win, it's gonna be really, really good and it's gonna feel great."
It's not out of the question that Edwards could make the Chase on points alone. But with no win in the past 50 races, picking up that elusive win wouldn't only put Edwards in position to contend for a Chase birth, but also help relieve the championship runner-up hangover from a year ago.
"I plan on feeling that great feeling of winning and being successful that day," said Edwards.
"he huge relief of saying, 'OK, we've turned that corner and now we can continue.'  I unfortunately have had that feeling a few times.  We've gone through those droughts and then won a race and you're like, 'Man, alright.  That's what we needed to do.'
"It's like medicine."