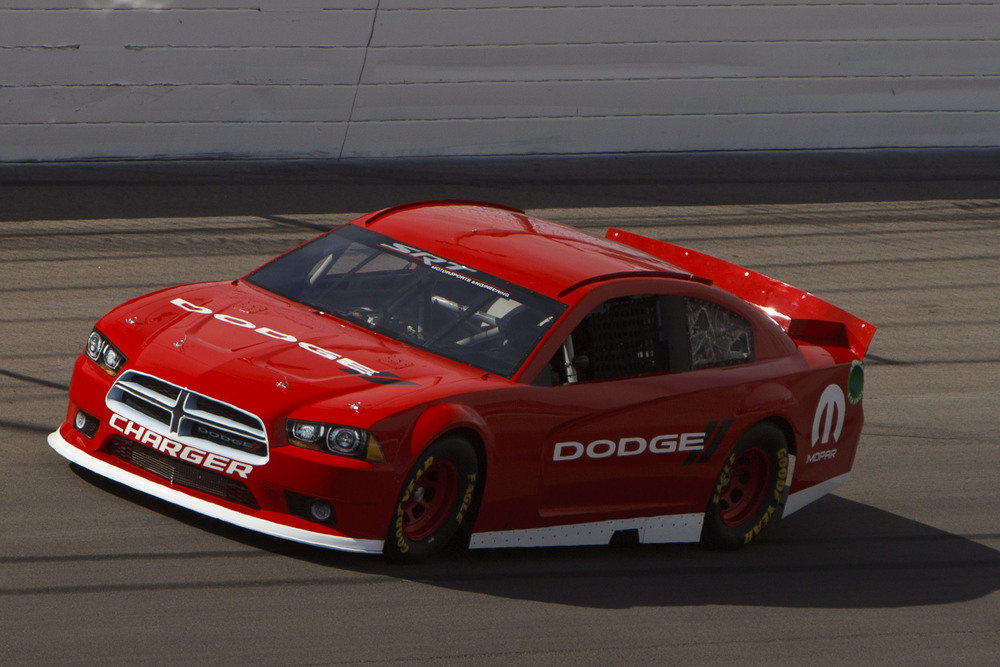 It's official; Dodge will not compete in any NASCAR series for the 2013 season.
The news comes on the same day that NASCAR is holding a tire test at Martinsville Speedway with the newly-modeled 2013 Sprint Cup Series cars. A test session that Dodge did not participate.
Dodge was left without a team for 2013 after Penske Racing, who has been a loyal supporter of the brand in NASCAR since 2003, announced they would switch to Ford, the manufacture they were paired with prior to being with Dodge.
That move was something Dodge said caught them off-guard and never have been able to recover from since.
"Since their decision to side with Ford back in March, we've been trying really hard to put a deal together that would make sense," said Ralph Giles, SRT Motorsports President/CEO.
"We've talked to many parties. Matter of fact, we were surprised with by the amount of people and teams that came our way looking to be associated with our brands.
"I don't want to put this on Roger.Ford put a very good long-term deal in front of him;we were kind of in a review mode at the time."
The decision to pull of out NASCAR was made on Friday according to Giles.
Giles states that the Dodge partnership with Penske Racing was unique due to their "one-stop-shop" setup with engines and chassis for the brand all being fielded within the shop. That relationship ultimately lead to a challenge getting all the pieces together to go racing competitively in 2013.
Giles also stated that work was being done on the 2013 Sprint Cup Series car as recently as a few days ago, which in the meantime will "be a beautiful sculpture."
"We made the decision to pull out after this season because we just simply couldn't put a deal together in time to go racing with confidence," Giles continued.
"It's with a heavy heart that I tell you this message today because I realize how many motor sports fans are out there.
"We just could not pull a deal together to operate at our standards."
For Dodge, those standards were winning. And rightfully so.
Since making the move back to NASCAR in 2001, Dodge attained 55 wins across NASCAR's top-three levels of competition, including two wins in the Daytona 500 and one in the Brickyard 400.
With many top-level teams in NASCAR already heavily committed to manufacture deals long-term, their best chance at staying active in NASCAR would force the brand to run with a mid-level team, almost with no chance to win.
Giles makes it known however that Dodge will fully support their efforts for the rest of the 2012 season.
"I just want to take all the Dodge fans and give them a big hug," said Giles. "I wish we could all have a beer together."
Statement from NASCAR: 
DAYTONA BEACH, Fla. (August 7, 2012) – "Dodge has been a great partner to NASCAR for many years, and they have been part of numerous memorable moments throughout our history," said NASCAR Chairman and CEO Brian France. "They made a business decision not to return in 2013, as they did in 1977 before returning in 2001. We wish them well and hope they again will choose to return to NASCAR at a later date.
"Our fans have a passion for cars and emotional connections to particular manufacturers, and that's why in 2013 we will debut new race car designs that are modeled after each manufacturer's production cars. This change is a direct result of feedback from our fans, who are the most brand loyal in all of sports."