Zippo 200 from Watkins Glen International preview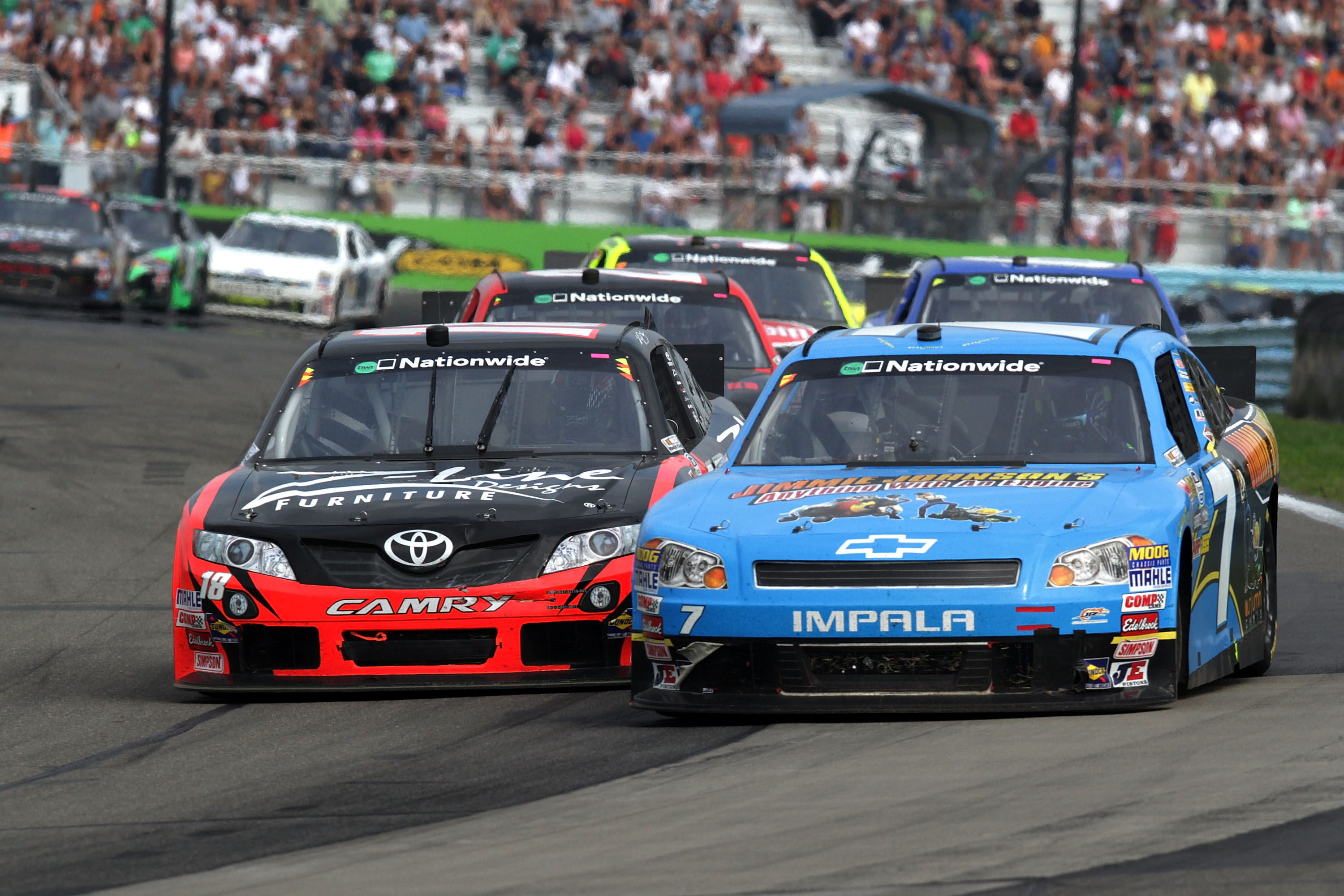 Last year was the first time in three years that Marcos Ambrose didn't win the Zippo 200 from Watkins Glen International, but that was because he wasn't entered in the race.
Instead the winner of the race turned out to be Kurt Busch, and in fact last year turned out to be a very good year for the Busch Brothers racing in the finger lake region of New York.
Every one of the 85 laps were led by either Kurt or his brother Kyle Busch. The two Busch brothers started on the front row, side by side and stayed there for almost all of the race. Kurt was able to hold off the likes of Jimmie Johnson and Joey Logano late, while Kyle was passed by both of them, but most of the day belonged to the Busch brothers.
The good news for the competition is that only Kyle will be in the race on Saturday, the bad news is that Kyle still knows how to get around the seven-turn 2.54 mile road course. His first win there in the Nationwide Series still evades him, but he has been able to win there in the cup series.
It also appears that the car Kyle will be driving, his own No. 54 Kyle Busch Motorsports Toyota, has finally gotten used to running full time in the NASCAR Nationwide Series. It is true that the team won at Richmond, but the team has still experienced first year growing pains since then.
While Busch is a driver to watch this Saturday a lot of eyes will be on the No. 30 Turner Chevrolet of Miguel Paludo. It was Paludo's Camping World Truck Series teammate, Nelso Piquet Jr., that dominated the last road course race at Road America last month.
However despite being road courses, that's where the similarities between Road America and Watkins Glen end. Paludo, though is a driver that can wheel his way around a road course.
Making his return to the Nationwide series this week will be Carl Edwards. After saying that he won't run a race in the NNS this year it comes as a surprise. Even though Edwards hasn't started a race this year, he could still be a threat to win the race.
Edwards usually runs pretty well on the road courses, he even has a win, but it came at the much different Circuit Gilles Villeneuve in Montreal.
Watkins Glen is the only road course track that the Nationwide series and the Sprint Cup series share, and because of that the drivers that race in both races on the weekend usually do pretty well.
Zippo 200 entry list:
Derek White
Mike Wallace
Elliott Sadler
Austin Dillon
Daryl Harr
Ron Fellows
Ricky Stenhouse Jr.
Danica Patrick
Louis-Philippe Dumoulin
Jeff Green
Brian Scott
Sam Hornish Jr.
Eric McClure
Chris Cook
Joey Logano
Tayler Malsam
Ryan Truex
Brad Keselowski
Casey Rodrick
John Young
Miguel Paludo
Justin Allgaier
Paul Menard
Kasey Kahne
Matthew Bell
Erik Darnell
Timmy Hill
Matt DiBenedetto
Michael Annett
Mike Bliss
Chase Miller
Josh Wise
T.J. Bell
Jeremy Clements
Ryan Ellis
Eric Curran
Kyle Busch
Kyle Kelley
Carl Edwards
Tony Raines
Kenny Habul
Jason Bowles
Alex Kennedy
Cole Whitt
Morgan Shepherd
Joe Nemechek
Victor Gonzalez Jr.
TBA