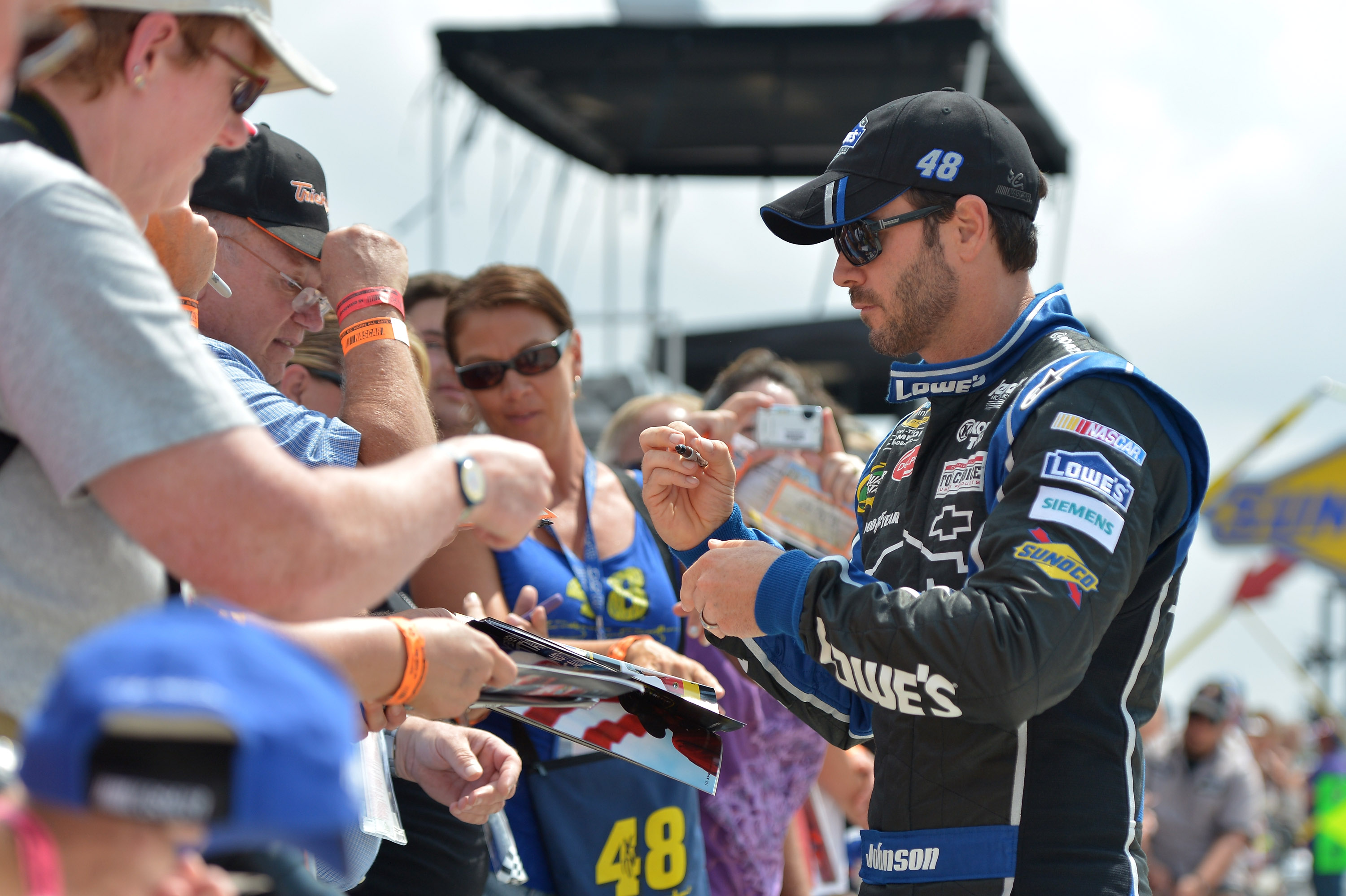 BROOKLYN,MI— There are five tracks in the Sprint Cup Series schedule that Jimmie Johnson hasn't won on.
It just so happens that this weekend's race at Michigan International Speedway is one of the track he hasn't gotten to victory lane.
In 21 career starts at Michigan, the five-time champion only has nine top-10 finishes. In those top-10's, only four have them have resulted in a top-five finish.
"This one, I look back on and think of two or three that got away from us; and know that I have the ability to win here and know that I'm competitive here," said Johnson.
From 2002 through 2005, Johnson's best finish at MIS was a fourth in June,2004. In that time span however, Johnson only recorded two more top-10 finishes.
Since 2006, Johnson has recorded six top-10 finishes with a best finish of second coming in the August,2008 race. During that stretch, Johnson has been leading in the final laps of the race on numerous occasions to only have fuel mileage or a late race crash affect his result.
"Before I won at Bristol, I'd look at Bristol and (think) like man, I'm never going to win there; or Sonoma. I just wasn't in the running or ever close to winning a race.
"So, it's a different mindset when I come here."
Johnson comes into this weekend's race with momentum after three recent performances that could have resulted in three-straight wins if circumstances had gone their way in the late stages.Not to mention, Johnson's most recent race at Michigan produced a top-five finish. Something that could be of importance this weekend with yet more changes to the tires.
Johnson is also the points leader for the first time this season. Something he says is a "huge accomplishment".
"I'm highly motivated. I do know what that it's one of the five tracks I haven't won at.
"But I feel like this is a track that I have a great opportunity to win at; unlike some of the other ones that I haven't been able to clear that hurdle on."