Ty Dillon takes truck pole in Atlanta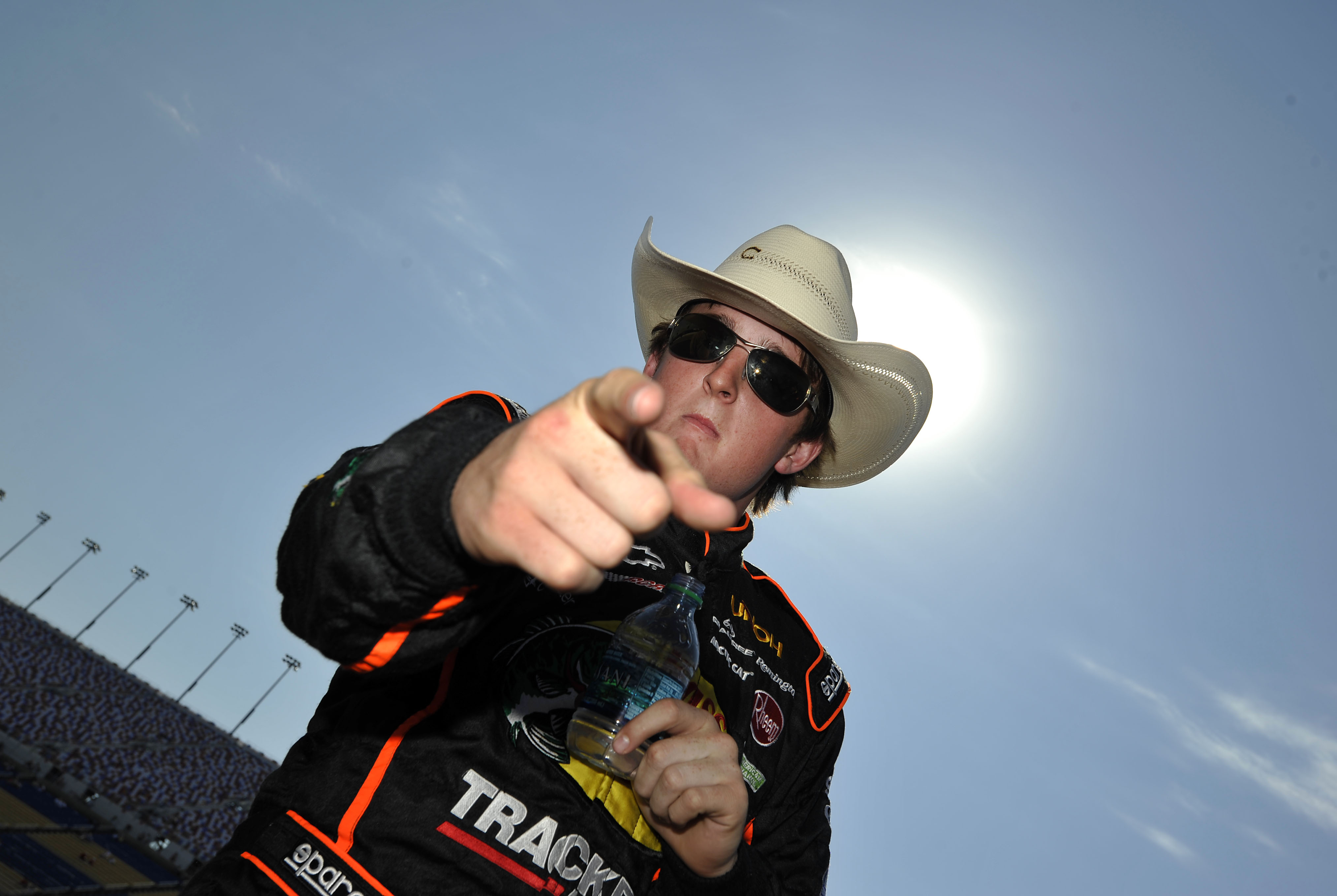 The famous No.3 is on the pole in Atlanta.
No, it's not an Earnhardt behind the wheel. It's 18-year-old Ty Dillon on the pole for Friday night's NASCAR Camping World Truck Series race at Atlanta Motor Speedway—the Jeff Foxworthy's Grit Chips 200.
Dillon's lap circling the 1.5-mile Atlanta Motor Speedway at 177.357 mph was enough to hold off his Richard Childress Racing teammate, Tim George Jr., for his second career pole and his second in 2012.
"Couldn't be more happy for my guys. Last week was a tough week was a tough week for us. It wasn't anybody's fault, just running out of gas is one of those things that happens," said Dillon after winning the pole in his first trip to the Atlanta Motor Speedway.
"It gives us a lot of confidence. It's a relief to get another pole, and here at Atlanta is such a tricky track, I didn't think we were going to qualify that good."
Still looking for his first Truck Series win, Dillon is looking to head to victory lane to make a late season push at the championship.
"Everybody's so willing to help out here at RCR. My brother's team is down here. We want to win bad, and our team deserves it for sure so we're going to go for it tonight."
Starting behind the pair of RCR trucks for tonight's race will be the driver with the most wins in the series in 2012, James Buescher, and the all-time wins leader at Atanta Motor Speedway in the Truck Series, Kyle Busch.
Busch's fourth place qualifying effort broke up a Chevrolet strangle-hold on the top-five positions with Nelson Piquet Jr.'s Chevrolet posting the fifth-fastest lap in the session.
Series points leader and the most recent winner in the Truck Series, Timothy Peters, will start the 200-mile race from the eighth position, more than likely ending his streak of 204 consecutive laps lead after leading every lap last week at Bristol Motor Speedway.
39 trucks attempted to qualifying for the 36-truck field that will start tonight's race.
Jeff Green, Jennifer Jo Cobb and Norm Benning are the three drivers that were not able to get into the starting field based on their qualifying lap speed.
Jeff Foxworthy's Grit Chips 200 Starting Lineup: 
1: Ty Dillon
2: Tim George Jr.
3: James Buescher
4: Kyle Busch
5: Nelson Piquet Jr.
6: Johnny Sauter
7: Miguel Paludo
8: Timothy Peters
9: Parker Kligerman
10: Matt Crafton
11: Jason White
12: Ryan Blaney
13: Aric Alimrola
14: Joey Coulter
15: Kurt Busch
16: Ross Chastain
17: Kyle Larson
18: Cale Gale
19: Ron Hornaday Jr.
20: Justin Lofton
21: Todd Bodine
22: John Wes Townley
23: Ryan Sieg
24: David Starr
25: Johnny Chapman
26: Chad McCumbe
27: Scott Riggs
28: Bryan Silas
29: Dakoda Armstrong
30: Max Gresham
31: Caleb Holman
32: Blake Koch
33: Chris Fontaine
34: Dennis Setzer
35: Stephen Leicht
36: Chris Jones