Mark Martin proved everyone wrong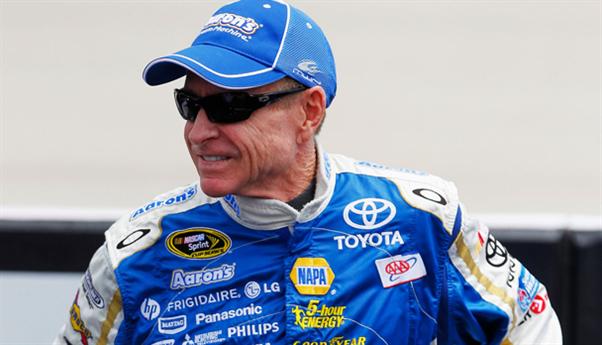 One year ago, Mark Martin signed on with Michael Waltrip Racing to drive a part-time schedule beginning with the 2012 Daytona 500. Many people looked at that day and called it the end of Martin's competitive days in NASCAR.
A team that had never had the Chase and only had two race wins in their five year history surely wasn't the first place people would think if they wanted to have fun and try to win races.
Not to mention, Martin was replacing the only driver that had ever won in a MWR Toyota, David Reutimann.
To add to that, Martin's final two seasons with Hendrick Motorsports, a team that many consider to be the best in all of NASCAR, left much to be desired after not winning a race since he contended for the title in his first year with the team in 2009.
And during the 2011 season, Martin's Hendrick Motorspors teammates all made the Chase in 2011, while Martin fought each and every week to stay inside the top-20.
In reality, it was a revitalization of sorts for the 53-year-old.
Following a 10th-place finish in the season opening Daytona 500, Martin quickly showed the next weekend at Phoenix International Raceway that he wasn't playing around by capturing the pole and recording a ninth-place finish.
There was a trend that would continue following the first two races of the season. That's that Martin would be fast, really fast.
In his first 10 starts with the team, Martin had captured three pole positions at three different styles of race tracks (Phoenix, Richmond and Dover).
During his final year with Hendrick, Martin won the pole on two occasions, but on the restrictor plate tracks of Daytona and Talladega where drivers really aren't tested in the conventional sense on their qualifying lap.
But Martin hasn't just been a one-trick-pony when it comes to qualifying this season, he's also carried his speed over to race day.
Through 21 starts this season, Martin has finished inside the top-10 nine times.
That number may not sound high, and it really isn't. What the statistics will never show is bad luck, which Martin has certainly had his fair share of this season.
Take the August race at Michigan International Speedway for example.
Starting from the pole (his fourth pole of the season), Martin was a rocket ship. Jumping out to a huge lead, it looked as though he would surely be a contender for the win come the end of the race.
But as fate would have it, Martin would spin off the fourth turn, down pit road and wind up awkwardly hitting an exposed barrier on pit road.
Through the bad luck, Martin has kept his head high. There may be no other driver that says he has more fun driving a race car than Martin, but in 2012 that argument is indisputable.
From his compliments of Michael Waltrip, his team, crew chief Rodney Childers, to just the way he looks on the TV cameras, you know Martin is having the time of his life at 53-years young.
With three races remaining in 2012, there would be nothing more gratifying for Martin than getting the team he has praised into victory lane.
When you have a driver like Mark Martin, that's definitely a possibility.