2011 Sunset Champ Kevin Cornelius joins impressive OSCAAR roster for 2013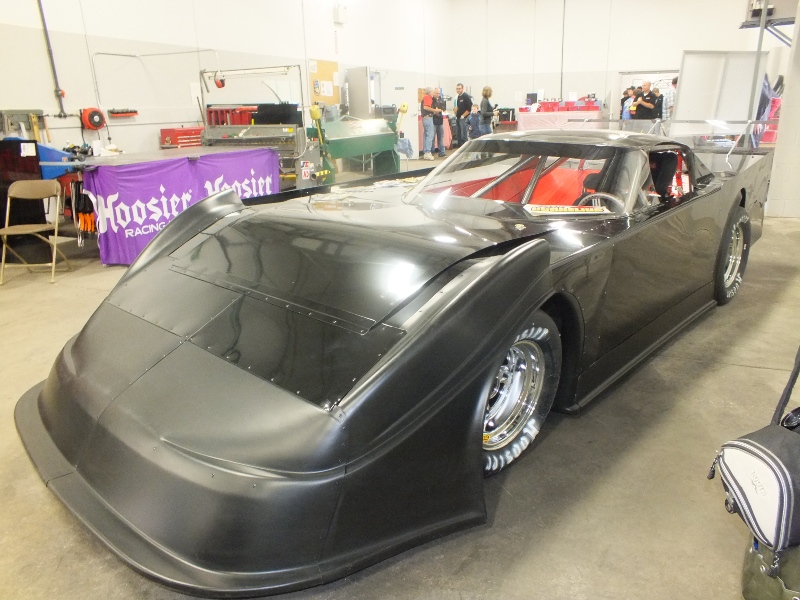 On December 15th, it was announced that 2011 Sunset Speedway Champion Kevin Cornelius would join the OSCAAR ranks for 2013.
"Really excited about the 2013 race season," the Orangeville, Ontario native said. "I would have to go back to 1996 when I was in my first race at Sauble Speedway to compare the excitement. Really looking forward to racing in what I consider to be one of the top series in Ontario with the toughest competition with guys like Glenn and Brandon Waston , George Wilson , Derek Tiemersma, Rob Clarke, Rob Poole and the list goes on.
"I think OSCAAR is on the verge of getting real big and that Dave (Gainforth) and the group are heading in the right direction."
Known as Ontario's premiere late model touring division, the OSCAAR Super Late Models tour across the province, going to a variety of tracks in a compact 13 race schedule, putting on a show each week. Cornelius just adds to the impressive roster of drivers that includes defending series champion Brandon Watson, four-time series champion Glenn Watson, 2007 series champion Derrick Tiemersma, Multi-Champion George Wilson, fellow Sunset graduate Rob Poole, among others.
Going into 2013, people are already talking about the fact that they will run Sunset Speedway's tight 1/3 mile five times, while making a return to Flamboro Speedway in early June.
Though with Cornelius joining the series, there is also another first. For the first time in its 30 year history, McColl Racing Enterprises has built an OSCAAR Super Late Model chassis. M.R.E is best known for its success in both the Late Model and NASCAR Canadian Tire Series ranks. This just adds to their flavor.
"Having the support of M.R.E and being that this is their first super late it adds a ton of pressure as well," Cornelius said. "Mike McColl is a guy I have a ton of respect for and I would hate to feel as tho I was letting him down."
The Orangeville, Ontario driver got started in racing after going to Sauble Speedway to help out a friend, Ed Almand, while doing his apprenticeship. Shortly after, Almand bought Cornelius his first car.
In just his second night of racing, a memorable moment popped up……
"I had invited my parents up they thought to see Ed race, but I was in the car, and I ended up putting it on the roof that night so mom's never been a fan of racing since then," he says.
Last year, Cornelius finished third in Sunset Speedway's Late Model standings with three feature victories.
This year promises to be an interesting to see how Cornelius and M.R.E will perform, though pre-seasson predictions see them having a good year.