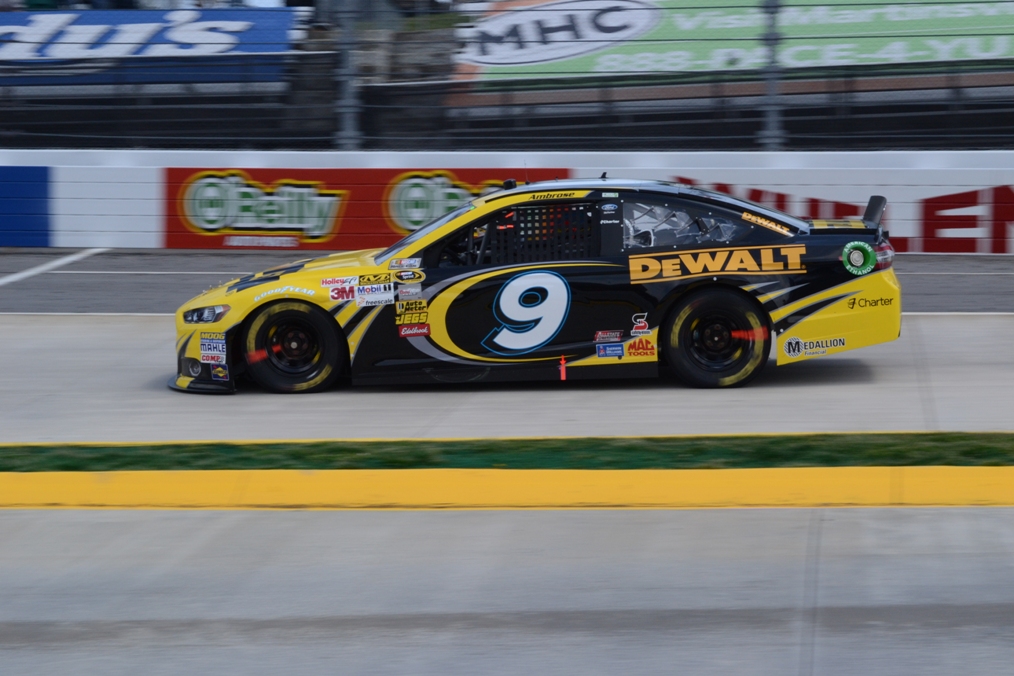 Though Ford Motor Company has had much success in the NASCAR Sprint Cup Series,  it has struggled at the one of NASCAR's oldest tracks. Ford has 16 wins in the modern era, but has not visited victory lane since Kurt Busch won in 2002 while driving for Jack Roush.
This weekend's STP Gas Booster 500 may present an opportunity for redemption. The new Gen-6 car brings new variables to the situation. Ford has also added another top tier team to its lineup. Penske racing joined Ford for 2013, leaving Dodge Motorsports even though their driver, Brad Keselowski won the 2012 series title.
Richard Petty Motorsports driver, Marcos Ambrose put his No. 9 Stanley Ford on the outside pole, just .007 secs off the new track record established by Jimmie Johnson. Penske driver Joey Logano, who has been in the headlines the last two weeks for on track controversy, qualified a solid fourth and has ran well this season. His Penske teammate, defending series champion, Brad Keselowski starts in the seventh spot. Also starting inside the top ten is Carl Edwards in his Roush-Fenway Ford.
The new Gen-6 car, the addition of a new team and an impressive round of qualifying could give Ford the ingredients they need to return to victory lane at the half-mile paperclip.