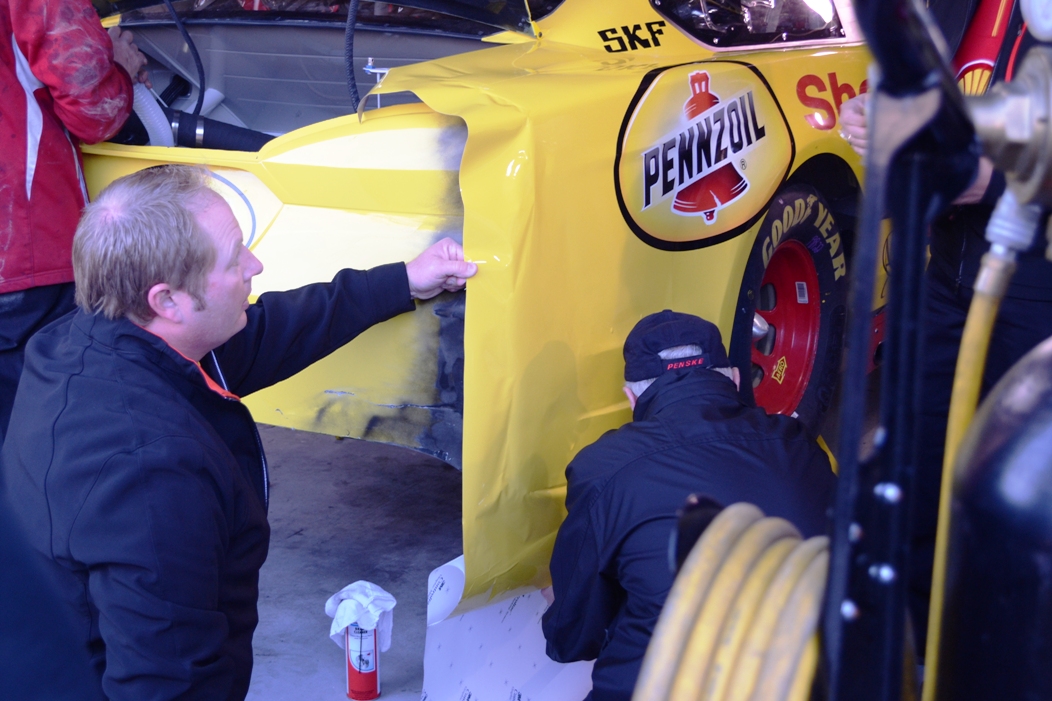 In recent weeks there have been several incidents that have created drama and controversy in the NASCAR Sprint Cup series. Unfortunately for Joey Logano, he has been at the center of them.
It started at Bristol Motor Speedway when Logano, while running strong in second place, was hit from the rear by Denny Hamlin. The bump resulted in Logano spinning out and making contact with the outside retaining wall.  Hamlin claims Logano "jacked him up" from the rear on a restart caused him problems as well. Near the end of the race, Hamlin suffered a flat tire that he says resulted from the incident and was relegated to a 23rd place finish.
After a week of barbs between the two on social media, the series headed to Auto Club Speedway. Hamlin, who had earlier stated he wasn't concerned about payback from Logano because he "…never sees him", found himself in a battle with Logano for the lead. After a hard fought battle all day, Logano drove into turn three very hard and washed up the track into the side of Hamlin. Logano turned into the outside wall, Hamlin slid across the track and had hard contact into the inside wall resulting in an injury that has sidelined him for at least 6 weeks.
Upon completion of the event, former series champion, Tony Stewart, confronted Logano about a late race restart in which he blocked Stewart to protect his position. Logano explained that the leader had spun the tires and, due to NASCAR rules, he couldn't beat the leader to the line. That led him to "peddle" the car and allowed Stewart to get the run in his inside. Stewart disregarded the explanation and vowed to payback Logano when the opportunity arrived.  Stewart's teammate, Ryan Newman, in support of his teammate and car owner, also commented this week that blocking is "chicken driving".
This week the series stops at the famed Martinsville Speedway, a track known for payback. Drivers know that they can easily get into another driver, ruin their day, with a low risk of injuring anyone. Logano who sits ninth in points and has ran strong all season will definitely have a target on his back in the STP Gas Booster 500.