Sprint Showdown race day preview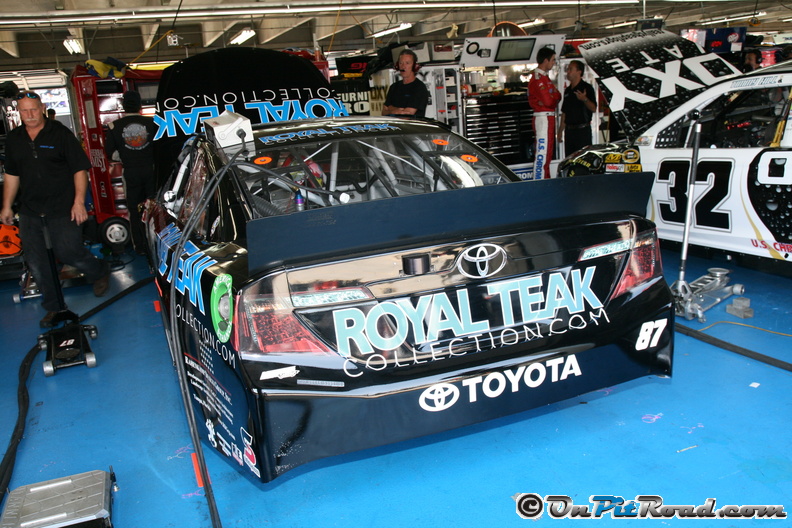 CONCORD, NC – Just about every Saturday night at some short track across the country, drivers compete in somewhat of a last-chance qualifier.
If they finish in the transfer spots, they get a shot at winning the main feature race.
In NASCAR, this type of race only happens at the annual All-Star Race weekend in event now known as the Sprint Showdown.
The race presents a unique blend of aging veterans searching for a chance to find their way back to victory lane, drivers in a slump just looking for a good race and drivers looking to visit a Sprint Cup victory lane for the first time.
In the past five years, two drivers have picked up their first NASCAR wins in the Showdown (AJ Allmendinger in 2008, Sam Hornish Jr. in 2009).
Although these wins don't count towards the driver's career win total, it's still a Sprint Cup victory.
Sometimes, that's all a driver needs to get back to victory lane in a points-paying race.
Just last year, Dale Earnhardt Jr. cruised to a win in the Showdown. It was his first win since Michigan in June,2008 and it certainly showed in his enthusiasm after the race was over.
One month later, Earnhardt Jr. was standing back in victory lane at Michigan; his first points race win since that day in 2008.
While winning has always been the way to get in the All-Star, the qualification measures for the other drivers in the field have evolved over the years.
Past years had this race take the top-five finishers and place them at the back of the starting grid for the main event. But since 2007, the top-two drivers transfer to the event while a third is determined by a fan vote.
In order for a driver to be eligible to win the fan vote and transfer into the All-Star, their car in the Showdown must be able to compete at a competitive level at the completion of the event.
Heading into this weekend's race, the top-five in the Sprint fan vote were (in no particular order); Danica Patrick, Ricky Stenhouse Jr., Bobby Labonte, Martin Truex Jr., and Michael Waltrip.
Here are some things to know for Saturday night's Sprint Showdown.
General Race Information: 
Race time: 7:30 p.m. ET
Track: Charlotte Motor Speedway (Concord, NC)
Channel: SPEED
Race Distance: Two 20-lap segments with an optional pit stop between the segments
Past Showdown Winners: 
2012: Dale Earnhardt Jr.
2011: David Ragan
2010: Martin Truex Jr.
2009: Sam Hornish Jr.
2008: AJ Allmendinger
2007: Martin Truex Jr.
2006: Scott Riggs
2005: Brian Vickers
2004: Sterling Marlin
2003: Jeff Burton
2002: Jeremy Mayfield
2001: Johnny Benson
2000: Steve Park
Sprint Showdown Starting Lineup 
Martin Truex Jr. 

Jamie McMurray
Juan Pablo Montoya
Ricky Stenhouse Jr.
Casey Mears
Jeff Burton
Danica Patrick
Paul Menard
JJ Yeley
Landon Cassill
Bobby Labonte
Aric Almirola
Scott Riggs
David Gilliland
Michael McDowell
David Reuitmann
Mike Bliss
Travis Kvapil
Dave Blaney
Timmy Hill
Joe Nemechek
David Stremme
Brian Keselowski