Labonte to Phoenix Racing for Michigan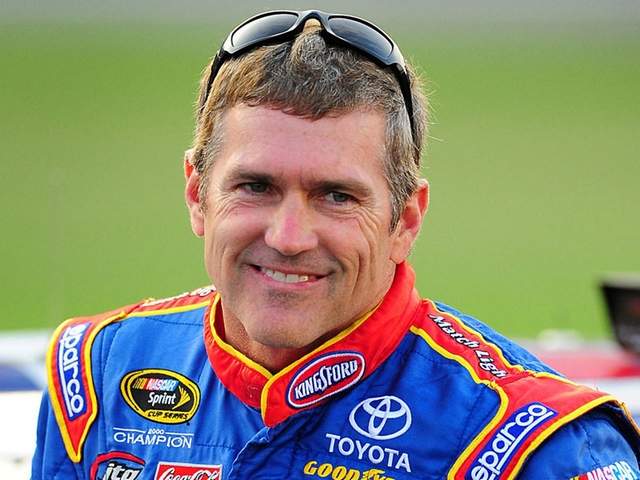 Bobby Labonte will be changing rides for this weekend's race at Michigan International Speedway.
Labonte, who has made 703 consecutive starts in the Sprint Cup Series, will drive the No.51 Chevrolet for Phoenix Racing in Sunday's Quicken Loans 400.
"Bobby came and helped us out a few years ago when we were trying to get our Sprint Cup program up and running," Phoenix crew chief Nick Harrison told Fox Sports.
"Now (team owner) James (Finch) wants to return the favor. We know Bobby will do a great job for us this weekend."
The move comes after Labonte's team for the first 14 Sprint Cup races in 2014, JTG Daughrety Racing, announced Saturday at Pocono a five-race deal with AJ Allmendinger which begins this weekend at Michigan.
Allmendinger, who finished seventh for Roger Penske in the Indianapolis 500 back in May, finished thirty-third for Phoenix Racing at Pocono.
"I have raced for Phoenix Racing some this year and feel confident I'll be able to provide JTG Daugherty Racing with a good comparison," said Allmendinger.
"I'm thankful for this opportunity to work with the team and Bobby (Labonte)."
Labonte is slated to return to the seat of the No.47 Toyota for the June 23 race at Sonoma Raceway.
This isn't an unseating of Bobby Labonte," team owner Brad Daugherty said on Saturday at Pocono.
Former Indianapolis 500 and Forumla One drivers champion Jacques Villenueve will drive for Phoenix Racing at Sonoma.