Blaney penalized for Texas truck infraction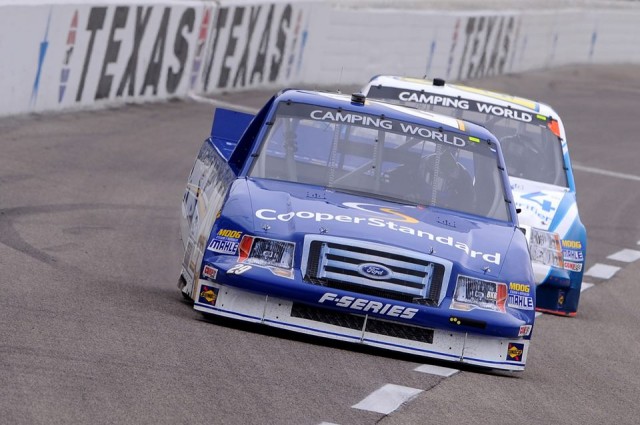 Ryan Blaney may be one of the youngest drivers to be penalized by NASCAR.
Following Friday night's Camping World Truck Series race at Texas Motor Speedway, Blaney's No.29 Ford was found to be too-low in post-race inspection after finishing eighth.
Blaney stated following the race that the reason for failing post-race inspection was a part failure and not a manipulation of rules.
The 19-year-old's truck failed to meet NASCAR's minimum roof height requirement, a violation of Section 20-B and 20B-12.8.1A of the NASCAR Rule Book.
For the infraction, Blaney was docked six championship driver points.
With the penalty, Blaney falls from fifth to seventh in the championship standings, 53-points behind points leader Matt Crafton.
Truck owner and 2012 Sprint Cup Series champion, Brad Keselowski, was also penalized six championship owner points.
Crew chief Doug Randolph has been fined $5,000 for the infraction.