Jason Leffler dead following dirt track crash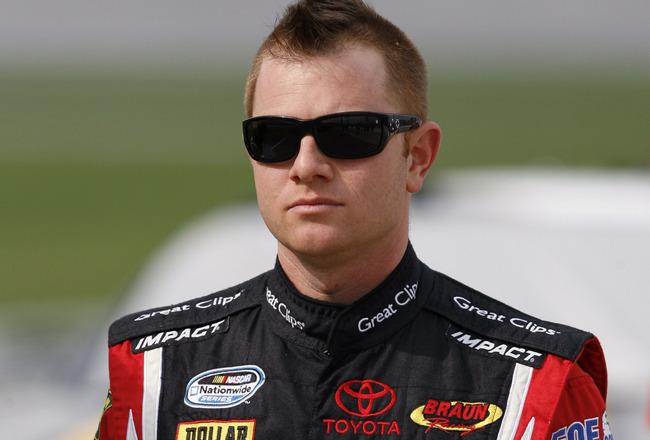 NASCAR driver Jason Leffler has died following a crash at Bridgeport (N.J.) Speedway according to a report by the Associated Press.
The crash at the 5/8-mile, high-banked Bridgeport Speedway happened when Leffler's 410 sprint car flipped multiple times down the front straightaway according to an eyewitness report by Christopher Taitt, 40, of West Deptford, N.J.
Leffler was in second-position at the time of the crash.
Taitt said Leffler's car hit the wall and "then it was flopping all over." The track canceled the rest of the evening's schedule.
Leffler, 37, was pronounced dead shortly after 9 p.m. according New Jersey State Police.
The Long Beach, C.A. native made 73-career starts in NASCAR's Sprint Cup Series, his most recent this past Sunday at Pocono Raceway where he finished 43rd.
Leffler's best finish was a tenth at Homestead-Miami Speedway in November, 2001. He also won the first pole in Cup Series history at Kansas Speedway in October, 2001. Both results came driving for current team owner Chip Ganassi.
The 37-year-old won two races in NASCAR's Nationwide Series, including the first for Toyota in the series at Lucas Oil Raceway Park outside Indianapolis in 2007.
Leffler made his name on dirt tracks across the country as he was a three-time consecutive USAC Midget championships from 1997-99
The driver affectionately known as "LEFturn" leaves behind his five-year-old son, Charlie Dean Leffler.
New Jersey State Police have launched an investigation on the crash that killed the former NASCAR driver.
NASCAR released the following statement late Wednesday night regarding the death of Leffler.
"NASCAR extends its thoughts, prayers and deepest sympathies to the family of Jason Leffler who passed away earlier this evening. For more than a decade, Jason was a fierce competitor in our sport and he will be missed."
Leffler also competed in IndyCar. He finished 17th in his one-and-only Indianapolis 500 in 2000.
IndyCar released the following statement following the news of Leffler's death.
"IndyCar extends its deepest sympathies and condolences to the family of Jason Leffler for their tragic loss. Jason was a USAC champion who made three INDYCAR starts, including the 2000 Indianapolis 500.
"Our thoughts and prayers are with his family during this difficult time."