Keselowski's second title run could start in Kentucky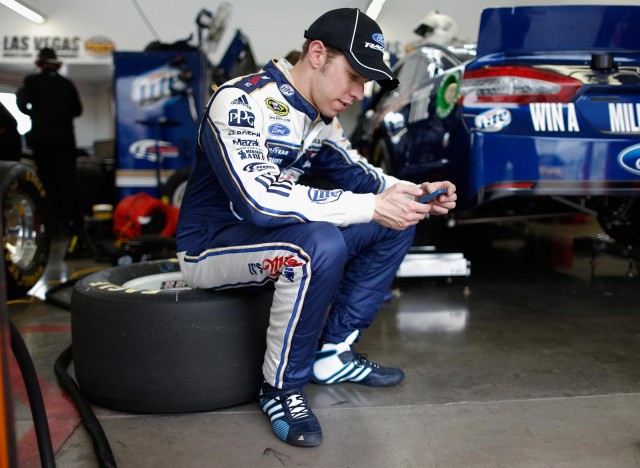 If you want to pin-point where Brad Keselowski's run to the 2012 championship really started, you may want to start with last year's race at Kentucky Speedway.
Leading 68 of the 267 laps, Keselowski went on to win his third race of the 2012 season. Each of his three wins coming on different styles of tracks (Bristol, Talladega and Kentucky).
It was far from his most dominant win of his career, but it was his first race win of the season that came at a track that he hadn't won on before and more importantly showed that his Penske Racing team had the ability to win at the 1.5-mile tracks that make up 50-percent of the Chase races.
The Michigan native went on to win the opening Chase race at Chicagoland Speedway,another 1.5-mile track, and carried that momentum into a strong Chase performance which ended with the Sprint Cup championship.
Thus far in 2013, Keselowski's results have statistically been better than his 2012 numbers entering Kentucky.
Despite not recording a victory and being set back by two penalties which have resulted in the loss of 31 championship points, Keselowski has driven to five top-fives and eight top-10 finishes in the first 16 races of the season.
However his last three races have been far from stellar when it comes to getting the finishes that reflect the effort.
At both Sonoma and Michigan, Keselowski was in position to record a solid finish. Running out of gas on the final lap at Michigan dropped him from a potential top-five finish to finishing 14th.
Sonoma saw Keselowski lead his first laps on the California road course, but the ever important pit strategy didn't fall Keselowski's way and he finished outside the top-20 for the first time since Charlotte.
"Honestly we just didn't have a lot of speed in the car all weekend," Keselowski said after Sunday's race. "We just didn't have it today."
Prior to Charlotte, Keselowski posted three-consecutive finishes outside the top-10 which included two finishes lower than 30th.
But if there's a track where he can turn it all around, it would be Kentucky Speedway.
"Absolutely it is the perfect track for us right now," said Keselowski. "We've been very competitive there in the first two Cup races."
Keselowski has posted two top-10 finishes in the first two Sprint Cup races at Kentucky. On top of that, he has also recored five top-10 finishes in his five Nationwide races at the track which includes a win in last year's summer race.
He also posted a second-place finish in the Camping World Truck race at the track last year.
As his results undoubtedly show, Keselowski is right at home at Kentucky Speedway.
"It's a track that really suits me because it is so rough and I tend to do well on those," he said.
With just 10 races remaining until the Chase cutoff and not having a win, Keselowski knows that things need to get started on the championship path this weekend.
"We definitely need a spark to get us going," he said as he currently sits ninth in the point standings.
"I like the tracks we have coming up, but Kentucky is a great one for us to breakthrough with a win."