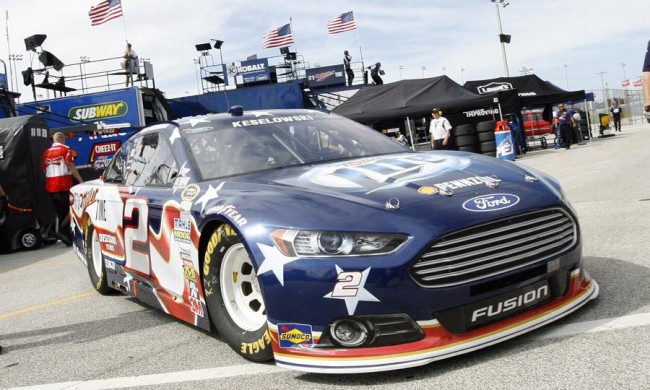 NASCAR announced Wednesday that no penalties would come out of the recent "Roof-flap Gate" from this past weekend's race at Daytona International Speedway.
On Thursday, July 4, NASCAR confiscated modified roof-flap spacers from 16 Sprint Cup teams and 15 Nationwide teams. However, there won't be any penalties for the mass-confiscation.
"We examined this from every aspect we possibly could and determined that there would be no penalties involved," said Robin Pemberton, NASCAR vice president of competition.
A hot-topic for potential penalties was that teams tampered with the safety of the car, something that typically draws a massive penalty and suspension.
"Based upon our inspection and subsequent review, it was our determination that the functionality and safety aspects of the roof flaps were not compromised and the on track competition would not be impacted," Pemberton said.
Each of the roof-flaps on the cars/trucks in NASCAR are constructed by a company hired by NASCAR so that no modification to the parts would take place.
NASCAR stated that they will continue to work with the roof-flap manufacturer and that no plans for revision to the current process of distribution for the time being.
"Moving forward we will work with the roof flap manufacturer and the race teams to evaluate and optimize the associated installation hardware, review the process in its totality and communicate in a timely manner to the garage area any revisions that we determine need to be made."