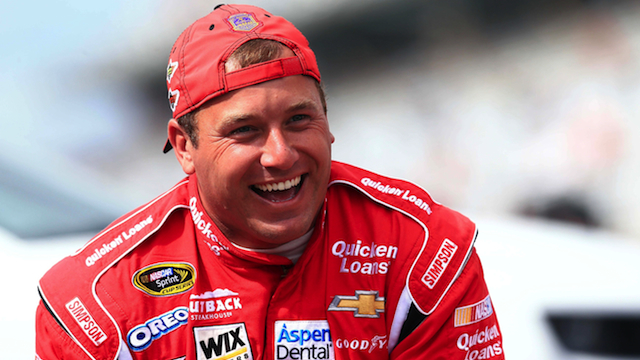 Ryan Newman will make the move over to Richard Childress Racing (RCR) for the 2014 NASCAR Sprint Cup Series season.
The 2013 Brickyard 400-winner will pilot the No.31 Chevrolet for the team, replacing Jeff Burton who agreed to be released from his expiring contract after the 2014 season early last week after a difficulty finding full-season funding for a fourth team car.
"This is a great opportunity for our team. I am very proud to have Ryan in our No. 31 Caterpillar Chevrolet starting next year," team owner, Richard Childress, said about his about his newest driver.
"We have high expectations for this No. 31 team. Ryan has proven himself to be a great driver and I'm looking forward to winning races with him."
Current crew chief on the No.31 for Burton, Luke Lambert, will remain with the team and be partnered with Newman starting in 2014.
Newman was informed that he would not return to Stewart Haas Racing prior to the July race at New Hampshire Motor Speedway, being replaced by Kevin Harvick, a current RCR driver.
That left the 2002 Sprint Cup Rookie of the Year looking for a ride for the upcoming season.
"About five years ago, Richard and I talked about me joining RCR before I signed with my current team, but things just didn't work out," Newman said.
"However, we were able to make it happen this time and I'm looking forward to the next chapter of my career. RCR has a long history of winning races and championships, and I want to add to that tradition."
The RCR lineup for 2014 now consists of Newman and Paul Menard who recently signed a contract extension with the team. Current NASCAR Nationwide Series driver and grandson of Childress, Austin Dillon, is expected to make the move to Sprint Cup full-time with the team in 2014.
Newman will finish off the season with his current No.39 SHR team. The driver of the No.39 since 2009 narrowly missed out on a Chase wild card position following Saturday night's race at Richmond International Raceway.