Ryan Blaney looks to repeat Iowa Success this weekend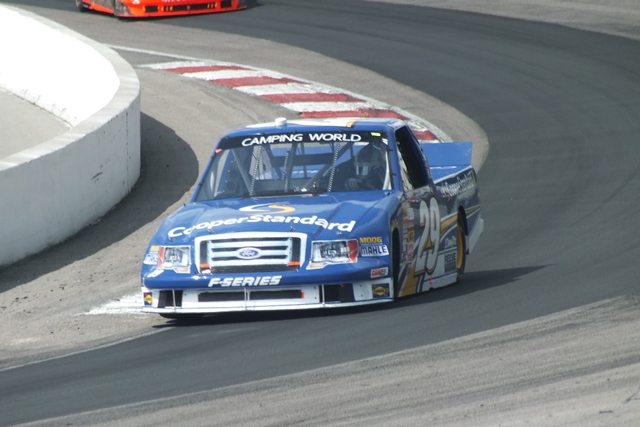 Last weekend at Canadian Tire Motorsports Park, Ryan Blaney didn't have quite the weekend he would've hoped for.
He started off the day well, starting from the second position. Though as the race went on, a problem with the suspension continued to grow and finally on the last lap, while running fifth, it came undone. The result was Blaney having trouble turning his truck and going around as a result of small contact from his teammate Ross Chastain. Blaney would score a 16th place finish.
"It was one of those days that could have been so great, but due to a suspension issue it prevented us from possibly going to victory lane," he commented after the race. "We will have to buckle down to fix the issue and focus on what's ahead of us."
Coming off of that run, Blaney is looking to have some success this weekend at Iowa Speedway. He didn't fair so well in the spring, finishing 26th. However, has had success at Iowa in the past as he scored his first career win on the short track last year while running a limited schedule for Brad Keselowski Racing.
"I always love coming to Iowa," he commented. "This track is a blast and the people are great. My Cooper Standard team is looking to make up for last weekend as well as the last time we were here at Iowa. I can't wait to get on the track and help put this team back in the championship conversation after Sunday's race."
Blaney comes into the weekend sitting seventh in points, 82 points behind Matt Crafton. While it'd be a steep climb to catch Crafton before the year is over, a good run for Blaney could certainly lead well in gaining a top five points position before the year is done.