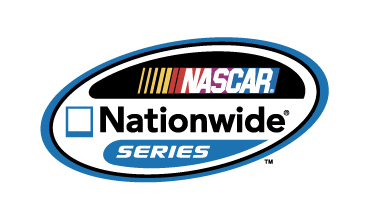 Ford Racing NSCS Notes & Quotes:
5-Hour Energy 200 (Dover International Speedway)
Saturday, September 28, 2013Ford Finishing Results:
1st – Joey Logano
9th – Trevor Bayne
14th – Michael Annett
17th – Sam Hornish Jr.
22nd – Travis Pastrana
SAM HORNISH JR. – No. 12 Snap-On Ford Mustang – YOU HAVE A SMALLER ADVANTAGE THAN WHEN THE RACE STARTED.  "You can't make one bad call and then have the driver speed on pit road and not give something up.  We'll talk about it and try to figure out how to not get ourselves in that position again, but we were fighting so free that first run that if I would have known we were gonna put on two tires – I even sat there and I told them while they were doing the two-tire stop, 'The 22 is doing four.'  And then I even stalled it and we still didn't put four on.  I knew we were kind of sunk at that point, but I think we still could have got out of it with a 10th to 12th-place finish if I didn't speed on pit road, but we weren't gonna win with the strategy we had today."
HOW DO YOU FEEL ABOUT WHAT YOU CAN DO HEAD-TO-HEAD WITH AUSTIN FROM HERE ON OUT?  "If we would have lived up to our potential today I would feel a lot better about it, but I know that we've got five races to go and we go to some tracks that I really like – Texas, Phoenix, Miami, Charlotte – there's not a place that I don't like that we're going to, so I'm really excited about what we've got.  I also know that it's real easy to have a day like this where you make one bad call on pit road and then there's not another caution the entire rest of the race – you go 150 laps under green.  When was the last time we had 150 laps of green flag racing?  And we take two tires at the beginning of it and then I speed on pit road.  There was no time to make up anything.  That's the tough part about running the Nationwide races is that you sometimes have to take chances that you wouldn't like to because you're trying to stay ahead knowing you've only got 200 laps versus 400 tomorrow, and then you get yourself in trouble because you don't just put the four tires on there, you don't just give up a little extra speed on pit road.  We all could have done it a little bit better today.  None of us are gonna hang our heads about it.  We all know what the issues were and we'll talk about it because whining about it now isn't gonna help us get our points back.  Keeping our heads down and going out there and having a good race next weekend at Kansas is what's gonna continue to build the points lead back up."
NOT THE KIND OF DAY YOU WERE HOPING FOR.  "We had a variety of different issues.  We qualified really well and the car was right where we needed to be, but something happened with that first 50 laps when we decided to take two tires.  The car just wouldn't handle at all after that and we ended up losing a lap under green, and then I was trying to get everything I could out of it to make up for it, and with the pit road speeds we run at, I felt like we were well within where we were at and sometimes we can miss with that a little bit, whether the tire size or how our gearing is all done, and just popped up over it a little bit and had to do the drive-through, but at the end of the day the drive-through only cost us about four spots.  The two tires is what hurt us.  We just need to be able to sit down, look at it and figure out how we need to be better.  I feel bad for the guys, obviously, because we didn't get out of it today what we could have.  Our Snap-On Ford Mustang was actually pretty good, much better than where we finished at.  I love working with their tools, but when we've had them on the car this year we haven't had that great of luck, but we really appreciate what they do for us at Penske Racing.  We'll move on to next weekend and figure out how to be better and not let it happen to us again."
LOGANO KEEPS 22 TEAM AND FORD ON NATIONWIDE ROLL
·         Joey Logano's win in today's 5-Hour Energy 200 was his third NASCAR Nationwide Series victory of the season and fourth straight at Dover International Speedway.
·         The win was the 11th for the 22 team with four different drivers and increased its lead in the owner's standings.
·         Overall, Ford has won 13 NNS races, which matches its total from 2011 and is only three shy of the all-time Ford Racing record of 16 series wins (2002).
JOEY LOGANO – No. 22 Hertz Ford Mustang – WINNER'S PRESS CONFERENCE – "We had a fast race car.  I don't know what else I need to say.  This Hertz Ford was really good when we unloaded and then throughout practice the track changed on us a little bit and last night we made some good changes on the race car.  Jeremy and all the guys and girls on the team did a good job tuning the thing up for me.  We started the race too loose and they went for it.  These Nationwide races are short.  You've got to make big swings real early and I feel like Jeremy and I have worked enough together now that when I say loose and how loose he kind of knows how much it is and he made some big swings on this thing and got it pretty close.  Then we needed one more stop to just kind of fine-tune it.  After that second green-flag stop it was dialed in pretty good.  I was just able to run my race and take care of the tires, make sure I was doing the right things in the car, and get another victory.  It's just really cool to get four in a row here at Dover.  That's pretty awesome.  It's been my favorite race track ever since I started here, yes, even when I barrel-rolled down the back straightaway it's still my favorite place, and I think we showed it today.  Hopefully, my Shell/Pennzoil Ford tomorrow is just as fast as this one.  If that's the case, it's gonna be a lot of fun."
JEREMY BULLINS, Crew Chief – No. 22 Hertz Ford Mustang – "It means a lot that we're continuing to build good cars.  This is another brand new car that the guys at the shop built.  We just keep pushing forward and, like Joey said, the first race here we learned a lot about what the car needs for him.  I feel like we've learned a lot about, like what he says, when he says 'loose' we're learning how to work on it and we're getting closer with that.  We talked about it before the race, there were a lot of streaks to be kept alive today and I think we managed to pull that off, so it was just a great day on pit road.  The guys did a good job.  The whole team just did an excellent job today."
WHAT DOES IT MEAN FOR YOU GUYS TO POSSIBLY GET ROGER THAT OWNER'S TITLE AND THE CHALLENGE OF DOING IT WITH FOUR DIFFERENT DRIVERS?  "I keep telling everybody when you think about Roger Penske and his history, it's pretty amazing to think that there's something he hasn't won, so, for me, it's a privilege and an honor to be part of the team that's tasked with that goal.  So far, so good.  We've got five weeks to go and we've just got to keep pushing forward and hopefully we can finish strong and pull that off.  It would be very special to fulfill that last spot in his trophy case because it's pretty impressive to start with."
JOEY LOGANO CONTINUED – WHY DO YOU FEEL IT HAS BEEN SO HARD TO TRANSFER YOUR SUCCESS FROM SATURDAY TO SUNDAY HERE?  "I tell you what, on the Cup side I really do feel like I've had some strong cars here.  I've had a lot of misfortune in the Cup races, but I've had a lot of fast race cars here that are capable of running top five.  I've had loose wheels.  I've had flat tires.  I've had motors blowing up.  I've gone through a lot here at this race track and that's why if you look at the stats like you did, you wouldn't know that we ran as well as we did, but we have run really well at this race track on the Cup side.  I'm expecting tomorrow to be similar, I hope.  As far as the way the Chase has gone, Chicago, we were doing everything we were supposed to do.  We got the pole and we were leading laps, but unfortunately things break on race cars every now and again and that cost us a really good finish there and a lot of points, obviously.  Last week at Loudon, it's probably my toughest race track that I go to.  I go from the place that I hate the most to the place I love the most this week and we came out of there with a 14th-place finish, which is not good, but, for me, is decent actually.  We come here this weekend and we know that we can still run up there.  We still have a lot of momentum on this team and we know what we did to get in the Chase and how good we are, and we've just got to keep pushing forward and keep fighting.  I always say that the 22 team over there never quits and they never die and that's what we did to get here.  We're not out of it yet.  We can still win it.  We've got a tough road ahead of us and we really can't have a bad race in the next eight, but we can still do it.  We're not out yet.  The fat lady is not singing yet.  She's warming up her voice, but she's not singing yet."
WERE YOU SURPRISED TO SEE THE RACE GO 160 LAPS TO THE FINISH WITHOUT A CAUTION AND WERE YOU SURPRISED AT HOW FAST YOU RAN THE 54 DOWN AFTER THAT ONE GREEN FLAG SEQUENCE CYCLED OUT?  "Yes and yes.  They were really fast in the beginning of the race.  We were really loose, so I even wanted to stop the caution before that because we were hanging on.  We were pretty loose, but we decided to stay out a little bit longer and then got that next caution.  We took our hit on pit road a little bit making these big adjustments that we were gonna lose a couple spots and some guys took two, and then we were able to drive our way close to the front and then, obviously, he didn't pit so he has to pit earlier than us, and then at that point we have newer tires so we were able to kind of run him back down.  I don't really know what happened after that.  I was just driving in circles as fast as I could."
YOU WERE RUNNING HIM DOWN ABOUT A SECOND PER LAP.  "That's when we just came out on new tires and I radioed in to Jeremy and said, 'This car is right on.  It's right where I need it to be,' and I was able to carry really fast lap times.  When your car drives good here and you have exactly what it needs, when you get to lap traffic it doesn't even slow you down.  But if it's loose like it was, you get to a lapped car and you're just kind of stuck and you can't go anywhere.  He had it right where I needed to be that I was able to pass cars when I got to them and really make up that gap a lot because in these Nationwide races having a fast car is one thing, but being able to get through the lap traffic as quick as possible is key to winning these things."
JEREMY BULLINS CONTINUED – WHO IS YOUR FAVORITE DRIVER OF THE FOUR?  "Today, you (Joey) are.  I told him I got a question the other day about the four drivers if any one of them ever asked who I thought was the best, and I said, 'No, they're all race car drivers.  They all think they're the best.'  So, for me, we've looked at this whole season as an opportunity.  When you have four drivers of the caliber that we've had in this car it's an opportunity to evaluate where we stand every couple of weeks, every time we're working on something new and Joey jumps in we get a fresh outlook on it.  For us, it's an opportunity and we look at it as a positive.  It's a great opportunity for us to get a lot of feedback from a lot of good race car drivers."
JOEY LOGANO CONTINUED – "I don't think everyone realizes how big of a challenge that is – to work with a bunch of different drivers.  That's really, really hard to get a hold of what each driver wants and when they say things what that means.  Even last week, it was the first time he's worked with Blaney in a while and he goes out there and kicks butt at Kentucky.  Jeremy has done a great job with all that and I think that's a really big challenge.  I don't think anyone realizes how big of a challenge that is, but to answer your question about racing for Roger, it's obviously been a dream come true to race for an iconic guy like RP is and to be in the Chase on the Sprint Cup side and running for a championship over there, and then being over here and trying to get him that owner's championship that he hasn't got yet, I would love to be on that list of guys that helped him get that, so there are five to go.  With five more solid races if we do a good job we can make it happen, so we'll obviously be smart through the next ones and hopefully we can get him to hoist that trophy for us."