Toyota NNS Dover Post-Race Notes & Quotes 9-28-13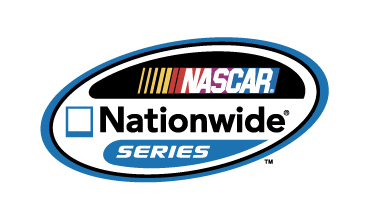 TOYOTA NASCAR Nationwide Series (NNS)
Post-Race Notes & Quotes
Dover International Speedway – September 28, 2013Toyota driver Brian Vickers (fourth) was the highest-finishing Camry in Saturday's NASCAR Nationwide Series (NNS) race at Delaware's Dover International Speedway.
Camry drivers Elliott Sadler (fifth), Parker Kligerman (seventh), Kyle Busch (eighth) and Mike Bliss (10th) also finished in the top-10 at the one-mile track.
Busch started in the fifth position and led 89 laps (of 200) over two race segments en route to his 18th top-10 result in 21 starts this season.
Camry drivers Bliss and Cole Whitt (16th) also led laps on the concrete track — Bliss led the field for two circuits, while Whitt paced two laps.
Other Camry drivers in the field included Alex Bowman (18th), Joe Nemechek (23rd), Eric McClure (26th), Blake Koch (30th), Ryan Ellis (32nd), Brad Teague (33rd) and Jeff Green (35th).
Three Toyota drivers are in the top-10 of the unofficial NNS point standings — Sadler (third), Vickers (fifth) and Kligerman (10th).
BRIAN VICKERS, No. 20 Dollar General Toyota Camry, Joe Gibbs Racing
Finishing Position:  4th
Were you surprised you were the last car on the lead lap and finished fourth?
"I knew that part towards the end of the race and gosh we were racing the 22 (Joey Logano) there for about 30 laps and I thought in open track we were as good or better.  The Dollar General Toyota was really good today, but when we came across the finish line and they said, 'Nice fourth,' and I'm like, 'Fourth — the leader was right behind me?'  But the guys did a great job and made the most of it.  I'm thankful for that because now all of the DollarGeneral.com customers get 10 percent off on Monday."
How close were you on fuel in the closing laps?
"I have no idea.  I didn't even know we were on a fuel strategy.  I didn't even know we were in the top-five until the checkered came out and they said, 'Nice fourth.'  The Dollar General Toyota today was great.  Our first adjustment we missed it a little bit.  We took two (tires) and the 22 (Joey Logano) took four (tires) and they just made up a lot of ground on us right there.  We also, I think, tightened the car up too much.  We went down on the track bar and that really hurt us.  Once we got it back on the next stop and got four tires we had a really good race car.  We were just kind of stuck in traffic and didn't have the track position that we needed.  The last 30 or 40 laps we were in front of the leader and probably actually a little faster.  The only time he (Joey Logano) would catch us was when we were kind of racing lapped cars, but other than that we would kind of pull away from the 22.  I just wish we would've been on the same lap as him.  We were about nine- tenths of a lap away from where we needed to be, but it was still a top-five for us and that's what we need to chip away at the championship."
ELLIOTT SADLER, No. 11 OneMain Financial Toyota Camry, Joe Gibbs Racing
Finishing Position:  5th
How was your race?
"Well I'll tell you what, we came here in the first race and really struggled and my guys really worked hard to come back this time with the OneMain Financial Toyota.  We were really loose the first run.  We came in and pitted early and made big, big adjustments to it and then the car was pretty good.  Then it got loose again at the end, but great adjustments by my guys. Really proud of Chris (Gale, crew chief) and the guys — worked on it through the pit stops.  They had great pit stops.  Those guys were really on it on pit road and that helped us with track position.  But all in all, we'll take this top-five.  It's probably a weaker track for us and we'll move on to Kansas."
Were you surprised by the length of the green flag runs today?
"No, I've raced here at Dover since 1996 and it's always been a lot of green flag runs, so I wasn't surprised to see that today. Just one of those tracks you really can move around and spread out and get away from each other, so a lot of times it doesn't create a caution."
PARKER KLIGERMAN, No. 77 Bandit Chippers Toyota Camry, Kyle Busch Motorsports
Finishing Position:  7th
Were you surprised by the green flag runs?
"Yes and no.  This place lends itself to that the way it is, but I don't hate that.  It's fun for us.  For racers, if you've got a good car it's awesome.  If you've got a bad car, you want to hurt yourself.  When you have a good car like we did, it just makes it a really good race and I had a lot of fun out there."
PARKER KLIGERMAN, No. 77 Bandit Chippers Toyota Camry, Kyle Busch Motorsports (continued)
How was your race?
"We had a good Bandit Chippers Camry this weekend.  We had a solid practice, solid qualifying — ninth — just made improvement on when we were here the first time and got in the race and we were a little loose.  Just hanging out in ninth there and 10th and just hanging on until we could get an adjustment in it and once we got an adjustment we took off.  We lost a ton of track position with a pit road mishap and once that happened we were just fighting back and it went green the whole way through and we drove from I think 22nd or 25th all the way to seventh.  Obviously, had a lot of speed in our Camry, but most of all just want to say thank you to Bandit Chippers.  This is their last race this season, so glad to have had them on board all season and hopefully we'll be able to build that relationship next year."
KYLE BUSCH, No. 54 Monster Energy Toyota Camry, Joe Gibbs Racing
Finishing Position:  8th
MIKE BLISS, No. 19 Toyota Camry, TriStar Motorsports
Finishing Position:  10th
COLE WHITT, No. 44 Ferguson Toyota Camry, TriStar Motorsports
Finishing Position:  16th
ALEX BOWMAN, No. 99 Toyota Care Toyota Camry, RAB Racing
Finishing Position:  18th
JOE NEMECHEK, No. 87 PelletGrillUSA.com Toyota Camry, NEMCO Motorsports
Starting Position:  23rd
ERIC MCCLURE, No. 14 Hefty/Reynolds Wrap Toyota Camry, TriStar Motorsports
Finishing Position:  26th
BLAKE KOCH, No. 00 Support Military Toyota Camry, SR2 Motorsports
Finishing Position:  30th
RYAN ELLIS, No. 24 P-1 Group Toyota Camry, SR2 Motorsports
Finishing Position:  32nd
BRAD TEAGUE, No. 87 ML Motorsports Toyota Camry, NEMCO Motorsports
Starting Position:  33rd
JEFF GREEN, No. 10 Toyota Camry, TriStar Motorsports
Finishing Position:  35th