Logano wins historic fourth straight NASCAR Nationwide Series race at Dover in "5-hour ENERGY 200 benefiting Living Beyond Breast Cancer"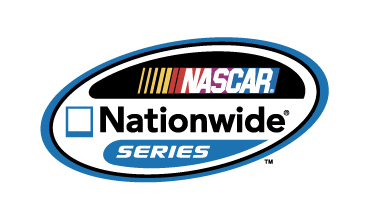 Sept. 28, 2013By Brian Smith
It was a historic day Saturday at Dover International Speedway – not just in one way, but in several.
Joey Logano was responsible for part of it, winning his fourth consecutive NASCAR Nationwide Series race at the Monster Mile when he took the checkered flag for the "5-Hour ENERGY 200 benefiting Living Beyond Breast Cancer." By doing so, he became the first driver to win four NASCAR Nationwide Series races at the Monster Mile and the first driver to win four consecutive races in any series whatsoever at Dover.
"It's great to win four in a row at Dover," Logano said. "This has been my favorite place ever since I started here. Even when I barrel-rolled down the straightaway, it's still my favorite place."
At the same time, Saturday's race was the fastest ever at the track in the NASCAR Nationwide Series, with an average speed of 131.234 mph. It broke the previous record of 130.152 set in 1998 in a race won by Dale Earnhardt, Jr. That was largely because the last 160 laps of the race were under green, which was also a track record for longest green-flag run in the Series.
Logano started from the pole and led the first 18 laps before Kyle Busch caught up to him. Eight laps later, things started to become interesting when the caution flag came out for a spin by Brian Scott at Lap 26, and then another came out on Lap 37 when Donnie Neuenberger hit the wall.
At that point, Logano's car was handling like it had an elephant on it. He stayed out for the first caution, but came down pit road for a lengthy stop during the second.
"[Busch was] really fast in the beginning of the race and we were really loose," Logano said. "I even wanted to stop at the caution before that. But we decided to stay out a little bit longer and got that next caution. We took that hit on pit road making these big adjustments.
"These Nationwide races are short and you have to make big swings early. [Crew chief] Jeremy [Bullins] made some big swings on this thing and got it close, and we just needed the one more stop to fine tune it. I was just able to run my race and take care of the tires, and do the right things in the car."
When Logano came back out, the car was better by leaps and bounds. And when that second caution was over, the entire field had pitted except for Busch, who elected to stay out. From there, teams were waiting for a yellow that never came. Eventually Busch had to pit under green at Lap 87, but eventually the entire field had to do the same thing and Busch was ahead again at Lap 121.
The problem for Busch was that now he was off with the rest of the field on pit cycles. While everyone else was good to reach the end, Busch was going to need another stop. Also, Logano's tires were 30 laps newer than Busch's at that point, and Logano began closing in on the leader. He caught him at Lap 141 and never relinquished the lead again. Busch finally had to take that final pit stop at Lap 177, came out 14th, and finished 8th.
"When your car drives good here and you have what you need, when you have lapped traffic it doesn't even slow you down," Logano said. "When you're loose, you get stuck. In these Nationwide races, being able to get through the lapped traffic as quick as possible is key to winning these things."
The day went quite poorly for points leader Sam Hornish, Jr. He qualified second, but that was the best thing that happened to him all day. He steadily fell backwards through the field until pitting on Lap 119, when he was hit with a pit road speeding penalty. He ended up running two laps down in 20th after the pass-through, and finished 17th.
Austin Dillon was able to take advantage of that development. He came into the race 15 points back of Hornish and finished sixth. That combined with Hornish's misfortunes left him just four points behind heading to Kansas next week.
Rookie Kyle Larson finished second, followed by Kevin Harvick, Brian Vickers and Elliott Sadler in the top five. Dillon, Parker Kligerman, Busch, Trevor Bayne and Mike Bliss rounded out the top 10.
There were seven lead changes in the record-setting race among four drivers, with Logano ahead for 106 laps. The two cautions accounted for just eight laps, and without cautions to bunch up the field, just four cars finished on the lead lap. Bliss led two laps, the first he'd led since March of 2012, and his 10th-place finish was his best of the season.
Logano's car was deemed too low in the front following post-race inspection. NASCAR will announce a ruling on that in the coming days.
Race weekend comes to a close tomorrow as the third race in the Chase for the NASCAR Sprint Cup takes the green flag at 2 p.m. in the "AAA 400" NASCAR Sprint Cup Series race. For tickets or more information, call 800-441-RACE or visit DoverSpeedway.com.