Going into any season of Sprint Cup Series racing, there are always story-lines that take prominence and help lead us into the year. These are the story-lines that generate buzz going into the year, whether they be good or bad.
For different reasons, there are plenty of drivers that you should keep your eye on heading into 2014. However, there's five in particular to point out today…
1. Jimmie Johnson
Jimmie Johnson is a driver that you should keep your eye on, whether story-line based or not. The El Cajon, California native is always in the thick of the championship battle and seems to find himself in the midst of battle as the season draws to close. Most times, he also comes out on top. In the last eight seasons, Johnson has won six championships while finishing third and sixth the other two years. He has scored 66 wins, 182 top fives and 272 top 10s in 435 career starts.
Oh yeah, those six championships. See, there's a special reason that you may want to watch Johnson this year and whether he is primed to win the championship. If he manages to win the championship this year, it'll mark his seventh Sprint Cup Series Championship.
Seventh. In racing terms, that's a big number. Currently, Richard Petty and Dale Earnhardt hold the record for having the most championships in NASCAR with seven. If Johnson can win is second in a row, he will tie that record and put himself in elite category. Whether fans want to admit it or not, they're watching history in the making.
2. Dale Earnhardt Jr.
You've heard it before – fans have made Dale Earnhardt Jr. their pre-season favourite to win the championship. And each year, those hopes have shown up without success. However, things may change this year. Let me explain before you start spewing your thoughts…..
In the Chase this year, Earnhardt Jr. was pretty solid. If you take out the engine failure at Chicagoland Speedway, he had an average finish of 5.33.
He may not have won a race this past season, however there were plenty of times that he was close to winning. After all, he was the runner-up five different times this season. As far as top fives and top 10s go, this was Earnhardt's best season statistically  as 10 top fives and 22 top 10s in a season is his best numbers to date.
This past season also marked his third season with Steve LeTarte. LeTarte and Earnhardt seem to be the perfect marriage. They can set the car up and make it really good and LeTarte is also the perfect crew chief for Earnhardt as he instills confidence in his driver. Confidence is something that everybody has always questioned throughout Earnhardt's career and LeTarte seems to be the perfect person for that.
If the pair can escape some of the bad luck they ran into and close the deal on some races next year, look for Earnhardt to win some races and contend for his first championship.
3. Danica Patrick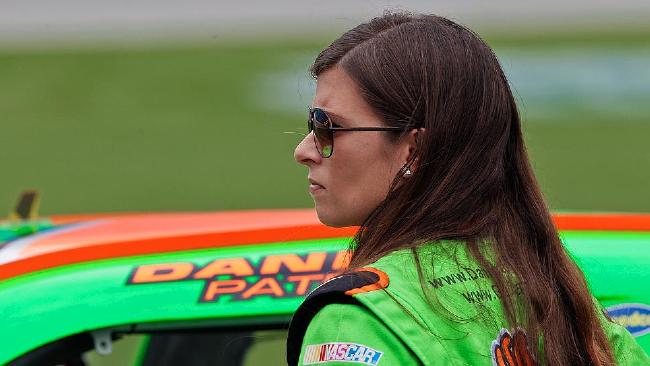 Danica Patrick's rookie season didn't go as well as some would have hoped – but that was to be expected due to the high expectations that were on her shoulders.
At the end of 2013, she only had one top 10 finish – an eighth at the season opening Daytona 500. Patrick started the year off with a bang as she put the No. 10 Go Daddy Chevrolet on the pole for the biggest race of the season and even led some laps. Keeping herself within the top 10 all day long, she came home with a solid eighth place finish. Though in the races that followed, she had eighth finishes inside of the top 20, along with a lot of wrecks along the way. However, it wasn't all bad along the way as she did have a solid 12th place finish at one of the toughest tracks on the circuit – Martinsville Speedway – despite having a couple early race spins. To conclude, she capped the year off 27th in points with five DNFs. So did she fit expectations? Like I said, not quite.
With those numbers on paper, the only question left to ask – will she do better in 2013? If she wants a future in a sport, let's hope that she does. You can't ride on those numbers and stay in the sport.
Hopefully new teammates Kurt Busch and Kevin Harvick along with his boss Tony Stewart back benefit her as she'll have more sources of information to feed off of. She'll also have Mark Martin there as an advisor and he helped her during her Nationwide Series days. When he was helping her there, some improvements could be seen.
There also better be some improvement on the qualifying spectrum, as well. With an average starting spot of 30.1, she started more races near the back of the pack. You can't be doing that as cars start to get lapped quickly and then you set yourself behind for the whole day. If she can at least improve that average to something in the low 20s, it'd be a start.
4. Kurt Busch
Last year, Kurt Busch had a great season driving for the single-car operation known as Furniture Row Racing out of Colorado. He proved they were the little team that could as he had 11 top fives and 16 top 10s on the way to finishing 10th in points. He also came close to winning some races.
However, in his eyes, the team wasn't capable of winning a championship and winning multiple races a year. If you're going to do that in NASCAR, you have to be with one of the bigger teams. So Kurt Busch left Furniture Row for Stewart-Haas Racing.
A lot of questions surround how Busch will do next year. He becomes the fourth driver at SHR as a teammate to Tony Stewart, Kevin Harvick and Danica Patrick. The organization considerably struggled last year and expanding isn't going to help that. It was well documented that Stewart and SHR Competition Director Greg Zippidelli were against the idea due to the logistics of expanding the organization. Buildings needed to be constructed, parts moved around – worry had it that it wouldn't get done in time.
Depending on how this all comes together will depend on how well the 2004 Sprint Cup Series Champion does next year.
5. Kevin Harvick
In the same breath as we mention Busch, you have to mention Harvick. Kevin Harvick made the move to SHR to replace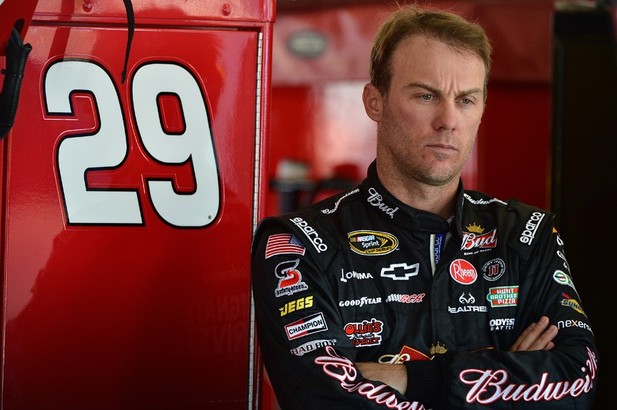 Ryan Newman, leaving Richard Childress Racing. Harvick had been with RCR since the beginning of his career, scoring 23 wins, 100 top fives and 209 top 10s in 466 starts. He also had a best finish of third in points, three times, including this past season. With success at it's top, why leave the team?
In 13 years with the team, they'd been successful (as noted) but hadn't won a championship. Harvick, for those reasons, believed that a change in scenery would bring forth the change needed to be a champion.
It's also no secret that Richard Childress has his grandsons' interests at the front of his mind and no doubt that in a couple of years, Austin Dillon and Ty Dillon will both be in the Sprint Cup Series. Harvick knew that he'd be always behind them in the pecking order so why stay with an organization he hadn't found championship success with? Cue the move to SHR. Sure, he isn't at the top of the pecking order – but he knows that his interests are profound with his best friend Stewart running the organization.
Now will all this translate to success? Well, that has yet to be seen. Harvick was fast during the Charlotte Motor Speedway test, but that's just a test. The true test to this will be the first couple races of the year. If Harvick comes out of the gate strong, he made the right decision. If he struggles, then he may be thinking that he made the wrong decision.
Beyond these five drivers, there are many drivers that I could have included. Other choices included Tony Stewart, Denny Hamlin, Jeff Gordon, Brad Keselowski, Ryan Newman, Austin Dillon….among others. Let's just say that there may be a part two in the near future.