2014 Sprint Cup Series Preview: Five More Drivers to Watch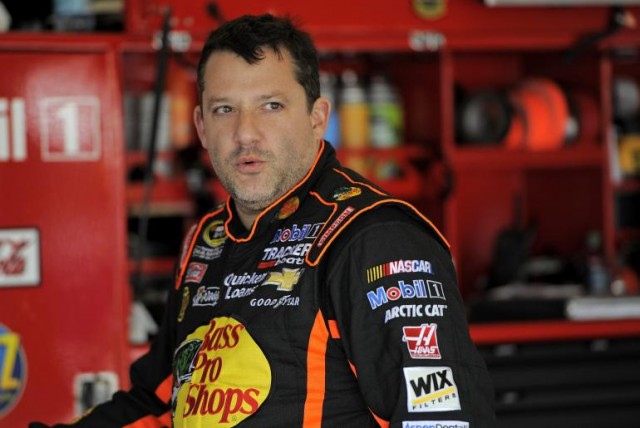 Before 2014 officially arrived, I gave you five drivers to watch next year  for various reasons – Jimmie Johnson, Dale Earnhardt Jr., Danica Patrick, Kurt Busch and Kevin Harvick. If you missed the article, click here.
Though it goes without saying that the list could easily be expanded on as there are many faces that you want to watch for different reasons. So here's five more driers that you should keep your eye on for five reasons.
6. Tony Stewart
Putting two-time champion Tony Stewart on this list is easily done for a multitude of reasons.
One of the most obvious reasons is simply his comeback. Stewart broke his leg last year in a sprint wreck, missing the entire second half of the season with Austin Dillon and Mark Martin taking turns behind the wheel of the car. Stewart has been going through rehab to get his leg better for the upcoming season. People continue to question whether the veteran will be ready in time for the start of the season. If he is ready to go for Daytona, the question will be whether he can have success right away or if he will struggle. No doubt this is the toughest element of Stewart's career to date and will put him to the test.
Though beyond that even if Stewart is 100% healthy, who knows if he will have success next season. The team that he co-owns with Gene Haas – Stewart-Haas Racing – struggled to run that well as a whole. Rookie Danica Patrick only had one top 10 finish – an eighth at the season opening Daytona 500 – all-season long. Ryan Newman made the Chase and won at Indianapolis, though the 14 team with Stewart, Dillon and Martin struggled as a whole. Can they make  comeback with the boss at the helm in 2014? That'll all depend on how well Stewart runs with his new chief, Patrick's improvement and how the two new drivers to the organization fair – Busch and Harvick. All touched upon in the previous article, they both look like good prospects – but can they grow the organization with ease and keep the tempers in check?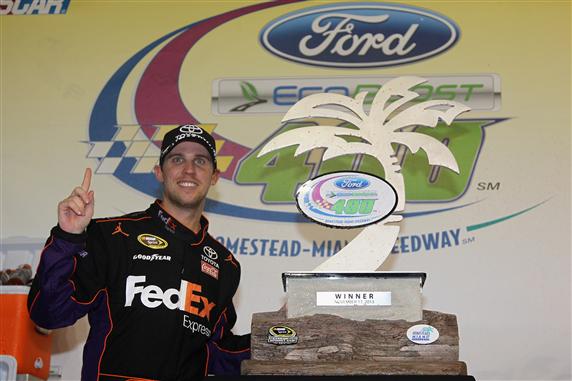 7. Denny Hamlin
If we're going to talk about drivers with injuries, then we have to touch upon Denny Hamlin. Hamlin missed four races mid-season due to a back injury suffered at Auto Club Speedway.
Once Hamlin got back in the car, a lot of people expected him to get back to winning races and run well. However, that didn't happen. In the 26 races that followed, Hamlin had three top fives and seven top 10s. Nothing close to a championship, top-shelf driver performance.
Hamlin did end the season off on a high note as he won the season finale Ford Ecoboost 400 at Homestead-Miami Speedway, leading 72 of the laps throughout the night.
So how will Hamlin do in 2014?
Hamlin has the potential to do really well and be up front like teammates Kyle Busch and Matt Kenseth were this past season as he has done it before. Though has he dealt with his back problem? Or will lingering pain issues cause problems and threaten to derail in his season?
8. Jeff Gordon
If you look back at Jeff Gordon's season, most will say that he had a good year. He made the Chase – among some controversy – and finished sixth in points with a win, eight top fives and 17 top 10s. For most drivers, that marks the ranks of a stellar season. Though when you're a four time champion – it begs questions. Why aren't you running better? Why aren't you winning more? Why is your protege Jimmie Johnson having championship success when you're not?
So what seems to be the missing piece for Gordon?
Gordon is competitive each week and ran up front on many occasions. It wasn't often that you saw him lead multitudes of laps, though. The most laps he led in a single event last year was 21 at Bristol. Perhaps improving the handling of the car and getting it quicker could help the four-time champion. That's been one of the problems as its been well documented that Gordon has had a hard time finding a feel for the new Gen 6 racecar. Maybe with the changes leading into the new season they will help.
The other factor is simple bad luck. A lot of races Gordon was taken out of contention simply due to being in the wrong place at the wrong time. 5 DNFs on a season due to crashes is never a way to be consistent on the way to winning a championship when you're up against the likes of Johnson and Kenseth. Perhaps a lucky horseshoe or rabbit's foot could bring Gordon success in 2014.
9. Brad Keselowski
Brad Keselowski lit the world on fire in 2012. He had a stellar Chase, winning his first career championship.
So heading into 2013, a lot of people expected the Michigan native to back up that success. It didn't pan out as well as planned, though. Keselowski finished 14th in points with one win, nine top fives and 16 top 10s.
So what went wrong?
For one, Keselowski's team found themselves in a swirl of controversy and trouble following a rear-end infraction that saw crew chief Paul Wolfe, The No. 2 Miller Lite team's car chief and Penske Racing competition director miss six races. Not being able to work with crucial people on your team can hurt your momentum and bring you down so perhaps that contributed to some of the lack of success. Also be thrown into the swirl of conversation could see not only the driver, but the entire team get off balance.
Though beyond that, it seemed that Keselowski as champion became a different person. He was more outspoken than more, picking and prying at topics that he may not have before. Maybe this year Keselowski show focus on the task at hand rather than everything else around him. It seemed when he was doing that before, he was running well.
Keselowski finished off the season on a string of success, including the Charlotte win and three top fives in the last four races. With the performance back on track, 2014 could see Keselowski return to his 2012 form.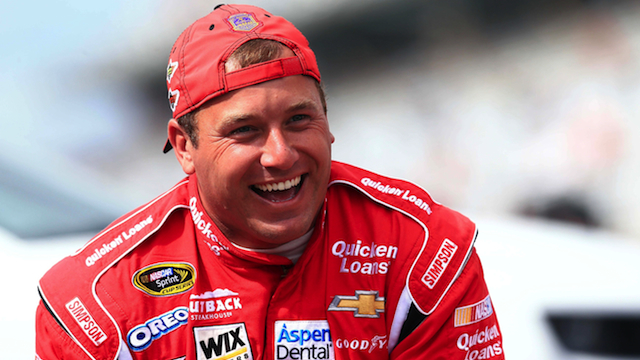 10. Ryan Newman
Last year, Ryan Newman posted the best numbers at Stewart-Haas Racing – including a victory at the Brickyard. However, due to the shuffle of drivers, he was the one on the outside looking in.
In the course of events that took place in Silly Season, Newman landed his feet, replacing Jeff Burton at Richard Childress Racing.
Richard Childress Racing saw success last year with Kevin Harvick – finishing third in points. Though on the flip side,  Jeff Burton posted only two top fives and six top 10s in the season. Newman's numbers at SHR were better – a win, six top fives and 18 top 10s as he he finished 11th in the Chase. Can he bring that success and elevate the No. 31 team's program? Or will he find himself in Burton's shoes, struggling in the team's second car? After all, one of Childress' grandsons – Austin Dillon – will be replacing Harvick in the other team car.
I ended off the previous article in this set on this note and I will do it again. I could probably continue to list drivers and speak of why you should watch them next year – ranging from Martin Truex Jr. to Kyle Larson to even Matt Kenseth. So with that I have to ask you – what drivers are you keeping an eye on in 2014? Why? Will these drivers be successful?