Goodyear unveils newest "Support Our Troops" tire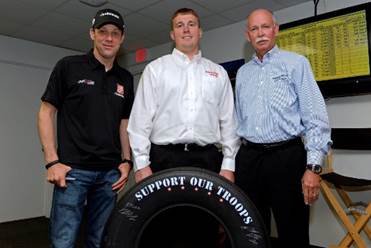 The custom tires will coincide with the launch of Goodyear's fifth annual "Goodyear Gives Back" campaign—a charitable program benefitting the Support Our Troops® Organization, a nonprofit nationwide organization that works to bolster the morale and well-being of America's troops and their families.
The 2014 "Support Our Troops" race tire will be used during all NASCAR races leading up to Memorial Day at Charlotte Motor Speedway.
From the editor:
It is great to see the fantastic partners of NASCAR supporting our veterans. Many who are involved in this sport spend a great deal of their personal time supporting our troops and our veterans.