Jeff Gordon Edges Marcos Ambrose for the Pole at The Glen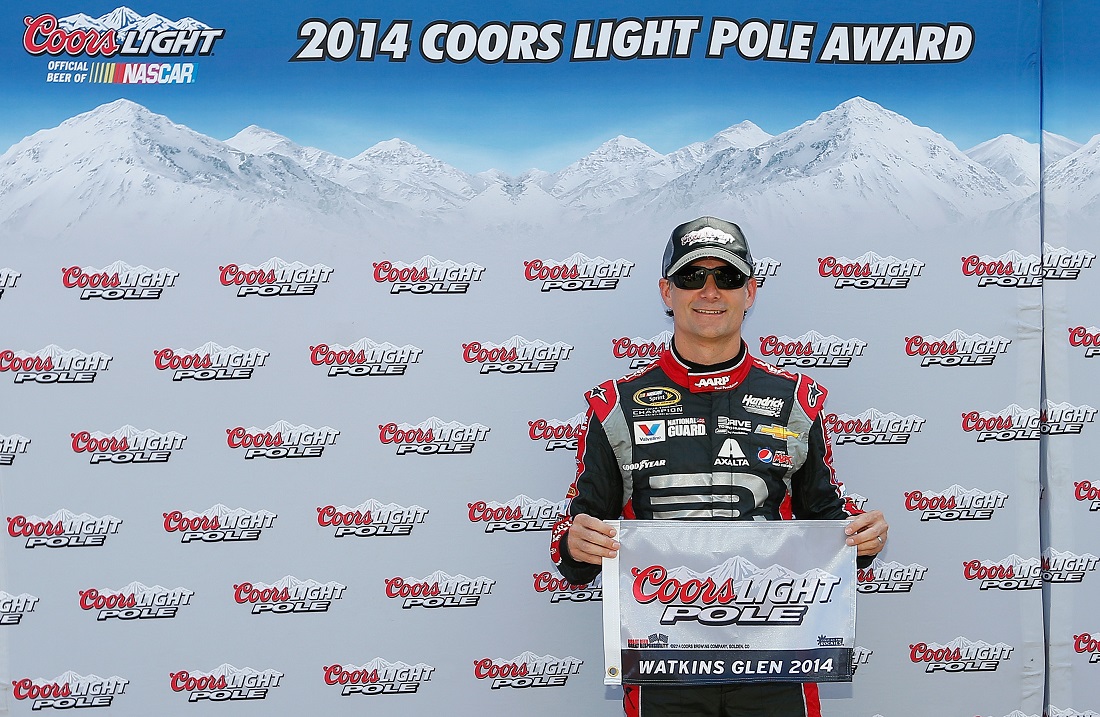 When thinking of road course racing, the first name that comes to mind in recent years is Marcos Ambrose. Saturday at Watkins Glen, we were reminded about another great road racer, Jeff Gordon.
Gordon looked confident and very happy after posting a new track record qualifying lap of 129.466 mph in his No. 24, Drive to End Hunger Chevrolet.
Saturday's pole was Gordon's 75th career pole and his third at Watkins Glen. It also made 22 consecutive years that he has won a pole in Sprint Cup competition.
After qualifying Gordon commented about his pole run, "Qualifying is really been what's hurting us here at Watkins Glen and I blame myself mainly. I'm just so happy today to get three shots at it. I think that really made the big difference. The first lap, I did okay, but I got held up a little bit coming back to the checkered. The second one, was really good lap and I got us into the top 12 and I just tried to do the same things on that last lap. Alan (Gustafson) made a slight adjustment, and I thought it was about the same as I ran before, I didn't think it was going to be that much better, but wow what a lap, I am so excited."
Gordon has a total of three wins at the historic road course, but his last visit to victory lane here came in 2001.
Ambrose, will start second on Sunday in what will arguably be his best chance at joining his teammate, Aric Almirola, in The Chase. Following Ambrose, Gordon's teammate, Jimmie Johnson will start third, Kevin Harvick takes the green in fourth, and Kurt Busch rounds out the top-5.
The green flag will fall on the Cheez-it 355 at The Glen at 1:00pm EST on ESPN.