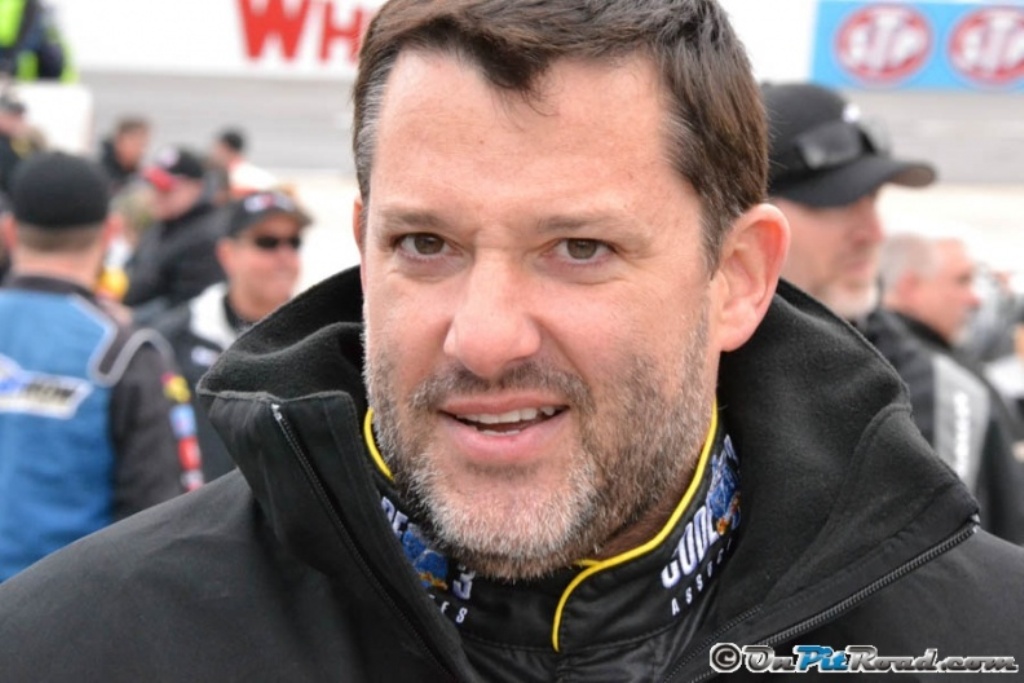 In the aftermath of the incident that occurred early Sunday morning in a sprint car race in which driver, Kevin Ward Jr lost his life after being struck by a car driven by Tony Stewart, Stewart-Haas Racing VP of Competition, Greg Zipadelli, addressed the media at Watkins Glen International at approximately 10:15 on Sunday morning.
Zipidelli stated that Tony Stewart and the Stewart-Haas Racing team have decided that Stewart will not compete at Watkins Glen International on Sunday in Cheez-it 355 at The Glen.  Regan Smith will pilot the No. 14 today. The decision is the opposite of what was originally stated earlier in the day.
Zipidelli commented, "Yeah, I mean we know that this is just an unbelievable tragedy. Our hearts go out to, obviously Kevin's family. Thoughts and prayers. This is a very tough, very emotional time for everybody, his family, our family at Stewart-Haas, Tony Stewart, so you know with being said we feel that, as a group, Tony will not drive today. Regan Smith is on his way up. NASCAR has approved for him to get in the racecar today."
Zipadelli also stated that the team has not made any inquiries regarding trying to obtain an exemption from NASCAR to keep Stewart's chances of making the Chase alive. One criteria for making the Chase is that, if you do not have a win, and are attempting to make it in on points, that you attempt to start every race. By missing the race at Watkins-Glen, Stewart will need to find victory lane to keep his chances for a fourth championship alive.
Zipadelli ended the press conference by saying,"I support Tony Stewart, I think I've shown that over the last 18 years."
Kevin Ward Jr was a twenty year old sprint car driver from Port Leyden, NY.