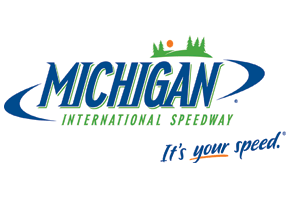 Michigan International Speedway strives to provide a memorable experience for fans of all ages. After a successful first-time effort in 2014, MIS is again seeking knowledgeable and passionate youth to share their insight and ideas to improve NASCAR's fastest racetrack as part of a Youth Fan Advisory Board.
The Youth FAB provides a unique opportunity for young NASCAR fans to communicate directly with the MIS staff through email and conference calls about the guest experience, as well as assist in the future planning of the track.
All youth ages 14-20 who attend races at MIS are encouraged to apply to be a Youth FAB member.
Youth can download the application and bylaws at http://bit.ly/XxNrZn. The application must be returned to MIS by Jan. 23, 2015.
The speedway named eight deserving members to initial Youth FAB in 2014.
Daniel Bell (17) – Meadville, Pa.
Katie Browning (14) – Wyandotte, Mich.
Kathleen Cassidy (19) – Gilford, Ontario, Canada
Andrew Gillon (15) – Wyandotte, Mich.
Nick Molina (18) – Troy, Mo.
Adam Oelrichs (15) – Sterling, Ill.
Veronica Shoemaker (16) – Livonia, Mich.
Chase Winter (16) – Cass City, Mich.
MIS created the Youth FAB to communicate directly with the countless young guests who make the track their vacation destination. The track is interested in what makes young people excited to come to NASCAR's fastest speedway and what enhances their experience.
"Engaging and attracting youth is critical for NASCAR, our sport and MIS," MIS President Roger Curtis said. "We want to learn why and do more for kids and teens. It is important to us that we maintain an open line of communication with our guests as we strive to make their trip to the track memorable each time. The Youth FAB allows us to talk with youth and gather ideas to improve their fan experience."
The track has prided itself in making the race a family affair and the New Holland Fan Plaza allows youth of all ages to learn about the sport of NASCAR, as well as enjoy activities in the Kids Zone and Welcome Center.
MIS has offered several ticket packages in addition to its kids 12 and under free seating program. These have been instrumental in the increase of youth coming with their families to the racetrack.
The Youth Fan Advisory Board is modeled after the successful Fan Advisory Board instituted by the track in 2008. The discussions with the FAB have provided many ideas and initiatives to improve the facility for all guests. We look forward to the same success with the youth FAB to welcome fans of all ages to NASCAR's fastest track.
The track has several ticket packages available for families of any size to enjoy a weekend of racing. The Jimmie Johnson Family Experience gets you one adult ticket and one kids 12 and under ticket for Sunday, access to Johnson's Q&A and a one-day FanVision rental. You can experience MIS with Danica Patrick's Getaway Package. This family package includes two adult tickets and two kids 12 and under tickets for the Quicken Loans 400, special access to a Patrick Q&A and a $20 souvenir voucher.
The MIS Family Four Pack is always great. You will receive four Sunday tickets and $20 in MIS money.
Youth ages 13-16 are half price all weekend. In addition, MIS is offering a pre-race pit and paddock pass for youth 16 and under in 2015.
MIS has taken its commitment to the guest experience to new heights and is at the forefront in the racing community. It's the advice and trust from a fellow race fan that makes MIS a real community of families.
The Youth FAB is associated with many functions at MIS and members will have an opportunity to improve all facets of the track. The track believes all ideas are important and appreciates all feedback.