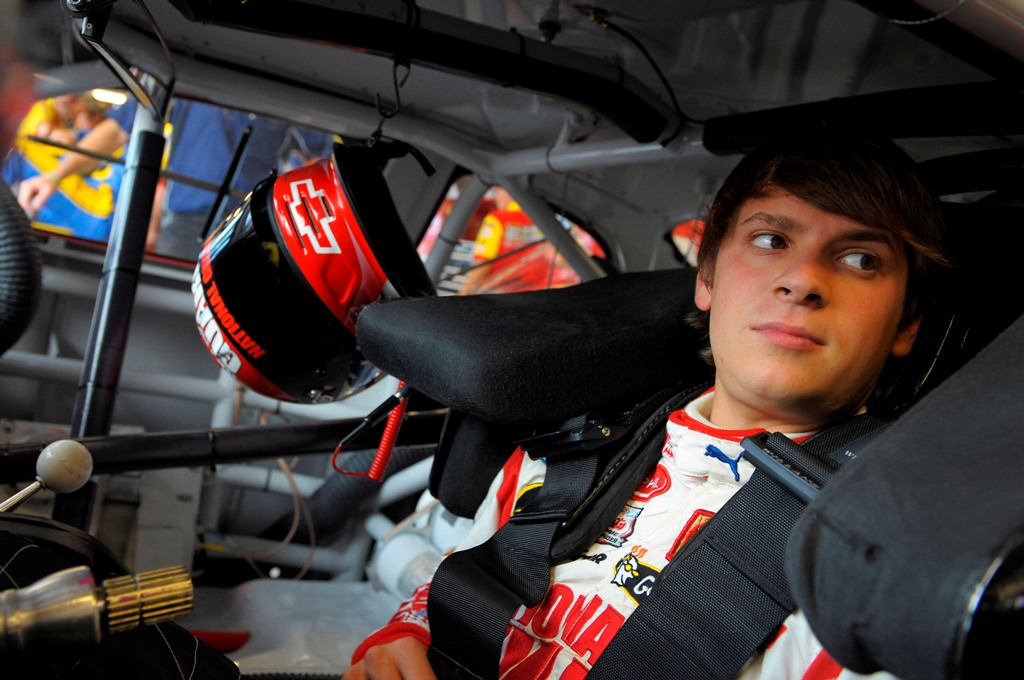 JD Motorsports announced on Friday, January 30th that they will have three full-time teams in the NASCAR XFINITY Series for the upcoming 2015 season. Landon Cassill will return behind the wheel of the No. 01 Chevrolet, while Ross Chastain and Harrison Rhodes join the team, behidn the wheel of the No. 4 and No. 0 Chevrolets.
"Everybody here is working frantically to get ready for the new season," team owner Johnny Davis said. "We plan to put solid cars on the track for Landon, Ross and Harrison starting with the first race in Daytona, and we're looking for a season better than any we've ever had here. The year is something to really look forward to for this team."
Cassill had a success season last year, finishing 12th in the season ending points standing with three top-10s, highlighted by a season-best finish of eighth at Iowa Speedway. Jeffrey Earnhardt, who will not return in 2014, finished 18th in points behind the wheel of team's second car.
"For a team with some financial limitations, we had a great season," Davis said. "To put both of our cars in the top 20 in points was a great accomplishment. Landon had another solid season and flirted with the top 10 in points.
"We had enough momentum last year to jump forward into 2015 with enthusiasm. Adding a third team will be a challenge, but it's going to help us overall. And we're thrilled to be adding two quality drivers in Ross Chastain and Harrison Rhodes."
"We can't wait to get started at Daytona," Davis said. "We've worked hard in the off-season to get everything ready and the right people in the right places. We're ready to roll."