Hornish Boasts a Winning Resume at Track, Only Driver to Accomplish "Unique" Feat
Sam Hornish Jr. is no stranger to Phoenix International Raceway. In fact, he's had great success at the one-mile track. In 2011, he became the first-ever driver to win at Phoenix in both the IndyCar Series and a major NASCAR event when he won the NASCAR XFINITY Series race in November of that year.
Hornish has accumulated 21 starts at Phoenix in three national racing series. Among his 15 starts in NASCAR's top two series, Hornish accumulated one XFINITY Series win, two Top-Five and five Top-10 finishes. He earned his best Sprint Cup Series finish of ninth in the Spring of 2009.
Not only has Hornish visited Victory Lane in NASCAR, but he is a two-time IndyCar winner at Phoenix. He earned a total of three podium finishes and an average finish of 9.7 in six IndyCar starts at the one-mile track.
Media Availability for Hornish is scheduled for Saturday, March 14, 2015 at 8:00 a.m. local time at the Phoenix International Raceway Media Center. Fans can tune-in live on NASCAR.com.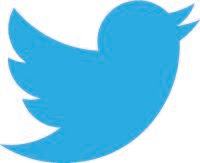 This weekend, @SamHornish looks to repeat past success at @PhoenixRaceway, which suits his driving style. #NASCAR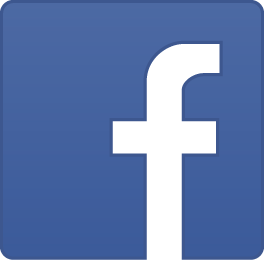 @Sam Hornish Jr. is a NASCAR @XFINITY Series winner and two-time @IndyCar Series winner at @Phoenix International Raceway. He'll look to continue that success this weekend at a track that suits his driving style.
"Phoenix is one of the tracks that I've always loved to go to. I've been racing there for a long time, have seen changes to the track, but have always really enjoyed it. When they repaved it I thought, 'Man they ruined this,' but then I won the XFINITY race and it changed my opinion pretty quick.
"I think it's cool to have done something unique at Phoenix, winning in IndyCar and NASCAR there. It's something I'm proud of. I won the IndyCar races back in 2001 and 2005 and then made the switch to NASCAR. Having the opportunity to win at Phoenix in the XFINITY Series was cool because things were starting to come full circle in my career.
"But, I have more to prove at this track too, especially in the Sprint Cup car. Winning a Cup race is the goal and what we're all working hard to do right now. It helps when you come to a track you like and have had success. We just want to put it all together this weekend and have a chance to race to win. I'm pretty excited about getting back out to Phoenix."

A performance and marketing driven company, Richard Petty Motorsports, co-owned by
NASCAR Hall of Famer Richard Petty and successful business entrepreneur Andrew Murstein, is one of the most recognized brands in all of motorsports. With a history of over 200 wins and business partnerships with national and global leaders, today the race operation fields two teams in competition in the NASCAR Sprint Cup Series. Aric Almirola pilots the famous No. 43 Ford Fusion with primary partners Smithfield Foods, U.S. Air Force, STP, Strike Ten Entertainment and Fresh From Florida, and Sam Hornish Jr. drives the No. 9 machine with primary partners Medallion Bank and Twisted Tea. In addition, Dakoda Armstrong wheels the No. 43 WinField Ford Mustang full-time in the NASCAR XFINITY Series. The team is headquartered in Mooresville, N.C.
-30-