Armstrong Happy with Gains Made with WinField Team in 2015

Dakoda Armstrong and the No. 43 WinField team will head to the first one-mile oval of the season at Phoenix International Raceway this weekend. Armstrong feels the team is making big gains to improve each week. He's looking forward to the first short track of the season where aero won't come into play as much as the intermediate tracks and hopes to score a Top-10 finish.
Armstrong has two XFINITY Series starts at Phoenix, earning his best finish of 18th in the Spring of last year. Armstrong also has one Truck Series start in 2013 where he finished 19th.
Crew Chief Frankie Kerr and the WinField team have prepared chassis number 743 for Phoenix. This short track chassis ran six times last year and finished in the Top-10 at the September Richmond event.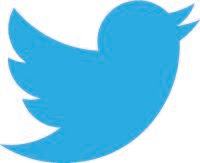 #43 @WinFieldInsight Team & @Dakoda Armstrong ready for first short track of the season. #NASCAR
@Dakoda Armstrong and the No. 43 WinField team are ready for the first short track of the season.
"Phoenix is a lot of fun. It's challenging in the fact that it's a short track, but aero still comes into play a little bit. With the track being so flat it has to handle right. It's one of those tracks where you can figure out one end of the track but struggle with the other. We just need to iron that out and get a good balance for the car. Now the track has some wear on it where you can actually go up in that second groove so it makes for better racing."

A performance and marketing driven company, Richard Petty Motorsports, co-owned by NASCAR Hall of Famer Richard Petty and successful business entrepreneur Andrew Murstein, is one of the most recognized brands in all of motorsports. With a history of over 200 wins and business partnerships with national and global leaders, today the race operation fields two teams in competition in the NASCAR Sprint Cup Series. Aric Almirola pilots the famous No. 43 Ford Fusion with primary partners Smithfield Foods, U.S. Air Force, STP, Strike Ten Entertainment and Fresh From Florida, and Sam Hornish Jr. drives the No. 9 machine with primary partners Medallion Bank and Twisted Tea. In addition, Dakoda Armstrong wheels the No. 43 WinField Ford Mustang full-time in the NASCAR XFINITY Series. The team is headquartered in Mooresville, N.C.
-30-