No. 43 Smithfield Team Feel They Can Climb into Top-10 in
Points with Good Finish this Weekend
Aric Almirola and the No. 43 Smithfield Ford team have shown strength at the intermediate tracks this year. They scored an 11th-place finish at Atlanta Motor Speedway and looked poised to tally another Top-15 at Las Vegas Motor Speedway before contact on the track relegated them to a 26th-place finish. The team also tested at Charlotte Motor Speedway last week and felt really good about the speed they showed there. This should translate to a good finish this weekend at Auto Club Speedway to close out NASCAR's three weeks on the West Coast.
Almirola has seven Sprint Cup Series starts at the two-mile track. Although he scored his best finish of 14th in 2013, the team showed speed in last year's race but an incident on track ended their day early. He also has two XFINITY starts at the track and scored a Top-10 in both events with a best finish of sixth.
Fans will have multiple opportunities to meet Aric Almirola this weekend. On Saturday, he will meet with Lefty's Kids Club members at 10 a.m., local time. He will also join Richard Petty for the Smithfield Whole Hog Challenge eating contest at the Smithfield display Sunday at 9:35 a.m., local time. Fans can sign up for the contest throughout the weekend by stopping at the Smithfield display in the fan area.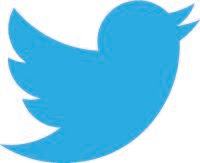 Strength at intermediate tracks gives @aric_almirola and #43 @SmithfieldBrand team confidence going into @ACSUpdates. #NASCAR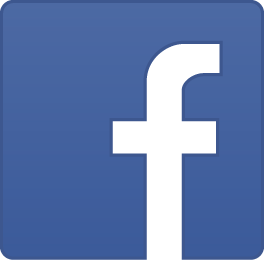 Strength at intermediate tracks this season and a successful test at @Charlotte Motor Speedway gives @Aric Almirola and the No. 43 @Smithfield Ford team confidence going into the race this weekend at @Auto Club Speedway.

"I'm excited to head to another intermediate track this weekend. We've spent a lot of time in the off-season to improve our program, and it shows so far. We had good cars at both Atlanta and Vegas. We also tested at Charlotte last week and feel like, not only did we learn a lot, but we had a lot of speed. I think that will translate this weekend in California. We haven't had the best weekends out West, so hopefully we can turn it around at our final West Coast stop this weekend.
"We're excited to bring the Smithfield eating contest to Auto Club Speedway this weekend. It's cool to see fans compete on Sunday morning before we compete on the track. In Vegas, we had a fan finish in record time. I can't wait to see if someone can top that this weekend in California."

A performance and marketing driven company, Richard Petty Motorsports, co-owned by
NASCAR Hall of Famer Richard Petty and successful business entrepreneur Andrew Murstein, is one of the most recognized brands in all of motorsports. With a history of over 200 wins and business partnerships with national and global leaders, today the race operation fields two teams in competition in the NASCAR Sprint Cup Series. Aric Almirola pilots the famous No. 43 Ford Fusion with primary partners Smithfield Foods, U.S. Air Force, STP and Fresh From Florida, and Sam Hornish Jr. drives the No. 9 machine with primary partners Medallion Bank and Twisted Tea. In addition, Dakoda Armstrong wheels the No. 43 WinField Ford Mustang full-time in the NASCAR XFINITY Series. The team is headquartered in Mooresville, N.C.
-30-