No. 43 Team Will Look to Top Armstrong's Best Finish at Two-mile Track 

Auto Club Speedway is the site of Dakoda Armstrong's second-career NASCAR XFINITY Series start, but that's not the only reason he's fond of the track. Armstrong likes Auto Club because of the multiple-groove racing it provides. Tire wear will come into play as well at the Two-mile track, but the No. 43 WinField team will look to reduce the correlating speed drop-off throughout the weekend.
Armstrong has two starts at the track where he earned his best finish of 15th in 2013 in just his second XFINITY Series start. Crew Chief Frankie Kerr and the WinField crew have prepared chassis number 804 for this weekend, which made five appearances in 2014.
Armstrong will be participating in the XFINITY Series Autograph Session on Friday, March 20, 2015 from 5:30-6:15 p.m. local time located at the main stage in the O'Reily Auto Parts Fan Zone. A limited number of wristbands will be distributed for the session beginning at 11:30 a.m. at the Auto Club Speedway Display.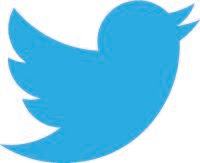 This Weekend, @DakodaArmstrong retu
rns to one of his favorites, @ACSupdates, looking to top best finish at two-mile track. #NASCAR
This weekend, @Dakoda Armstrong returns to one of his favorite tracks, @Auto Club Speedway. He made his second @XFINITY Series start at the track in 2013 earning his best finish of 15
th
. The No. 43 WinField Team will look to top that this weekend.
"I really like Auto Club. I had my second XFINITY Series start there in 2013, and it was a pretty good race for me. It's a fast track, and it really wears out tires, so you have to have a good handling car. It's important to have a good car at the beginning of the run, but your speed can't fall off too much with your tires. One cool thing about this track is that there are so many racing grooves. You can run all the way at the top or all the way at the bottom of the track. If you can get the cars as good as it can be on the bottom, you'll be just fine on the top.
"We've gained some notes from both Atlanta and Vegas. Those notes should give us a solid foundation for this weekend. Even though it's one of my favorite tracks, my best finish here is 15th, and I think the No. 43 WinField team can top that this weekend."

A performance and marketing driven company, Richard Petty Motorsports, co-owned by NASCAR Hall of Famer Richard Petty and successful business entrepreneur Andrew Murstein, is one of the most recognized brands in all of motorsports. With a history of over 200 wins and business partnerships with national and global leaders, today the race operation fields two teams in competition in the NASCAR Sprint Cup Series. Aric Almirola pilots the famous No. 43 Ford Fusion with primary partners Smithfield Foods, U.S. Air Force, STP and Fresh From Florida, and Sam Hornish Jr. drives the No. 9 machine with primary partners Medallion Bank and Twisted Tea. In addition, Dakoda Armstrong wheels the No. 43 WinField Ford Mustang full-time in the NASCAR XFINITY Series. The team is headquartered in Mooresville, N.C.
-30-