NSCS: MARS EXTENDS WINNING PARTNERSHIP WITH JOE GIBBS RACING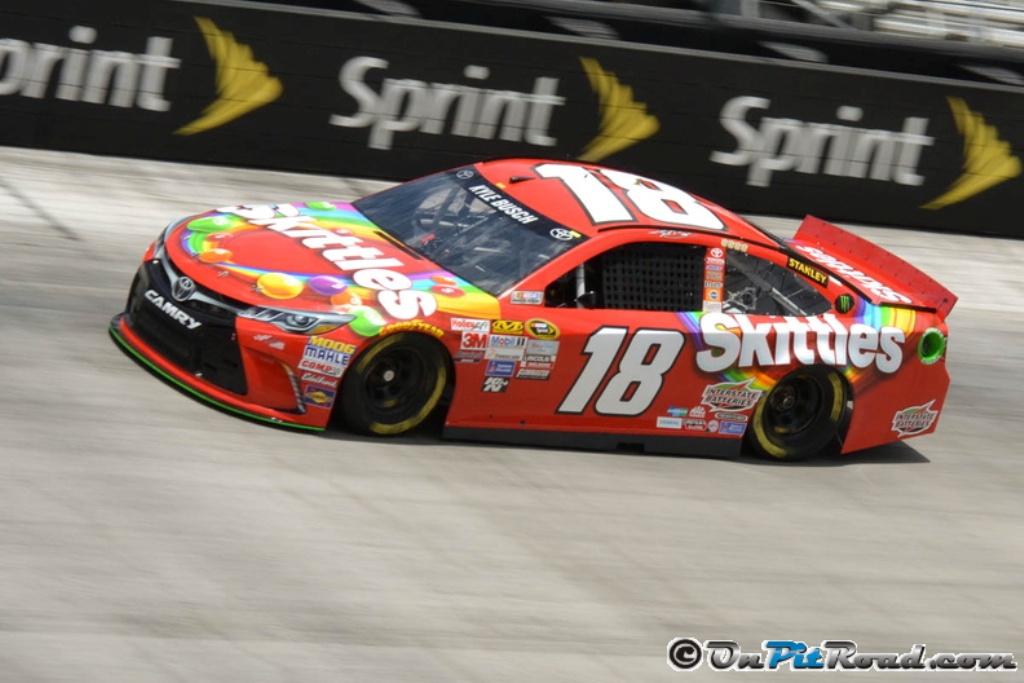 HACKETTSTOWN, N.J. (November 17, 2015) — On the cusp of his first potential NASCAR Sprint Cup Championship which would cap an amazing comeback season, Kyle Busch and his team at Joe Gibbs Racing have even more reason to celebrate. Today, Mars, Inc. finalized a multi-year contract extension with Joe Gibbs Racing (JGR) that will continue the winning alliance for the next several seasons.
The new agreement with JGR cements one of the longest-standing and most successful partnerships not only in NASCAR, but in all of sports. Kyle Busch has piloted the No. 18 Toyota and dozens of Mars, Inc.'s iconic brands including M&M'S® Brand, SNICKERS® Brand, SKITTLES® Brand, DOUBLE MINT® Brand and PEDIGREE® Brand to victory lane 29 times since 2008, as well as 15 poles and 142 top ten finishes.
"In order to get to victory lane, you have to have the best team on and off the track," said William Clements, Vice President, Sponsorships, Mars. "Our partnership with JGR and Kyle has routinely delivered for us at the track, as well as in-store and with millions of fans. We look forward to the opportunity to continue to build upon this amazing partnership."
"When working with a partner, collaboration, teamwork and a burning desire to win inspires us as a team, and Mars is the epitome of those qualities," added Joe Gibbs, owner of Joe Gibbs Racing. "Their brands have been a big part of our sport and team for a long time and we're honored to carry them on the No. 18 for the foreseeable future."
"Representing Mars, Inc's family of brands on the No. 18 since 2008 has been an honor, and knowing they are committed to JGR for the next several seasons is awesome," said Kyle Busch, driver of the No. 18 Toyota. "Their support for me, my family and everyone at JGR has been incredible and this energizes me to work even harder for them and the team."
To learn more about M&M'S® Racing, visit them on Facebook at www.Facebook.com/MMSRacing.