NSCS: NASCAR Championship Trophies Arrive in Miami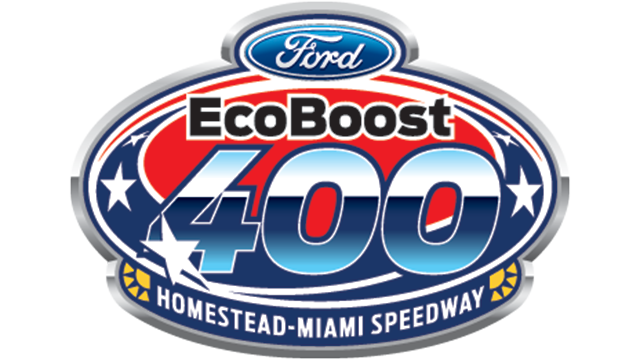 Zoo Miami Cheeta Picks Kevin Harvick to Win NASCAR Sprint Cup Championship at Homestead-Miami Speedway
MIAMI – Homestead-Miami Speedway is in Championship form, welcoming the NASCAR industry to South Florida for Ford Championship Weekend.
As part of that, the NASCAR premier series' trophies arrived at Landmark Aviation at Miami International Airport this morning, where they were brought in by the Homestead Police Honor Guard. The NASCAR Camping World Truck Series trophy, XFINITY Series trophy and Sprint Cup Series trophy were then placed on a Brinks truck, where they headed to Zoo Miami for the "Wildlife Prognosticator" event.
The trophies arrived at Zoo Miami for an event featuring Koda, a two-year-old cheetah and the official Zoo Miami "Wildlife Prognosticator." In a partnership with Homestead-Miami Speedway and Zoo Miami, Koda picked from the Championship 4 drivers diecast cars – Jeff Gordon, Kevin Harvick, Martin Truex Jr., and Kyle Busch – and made his prediction on who he thought would win the NASCAR Sprint Cup Series Championshipthis Sunday, ultimately picking the defending champion Harvick.
"I've got to be honest with you, we had an animal make a pick last year, a binturong, and he picked the guy that came in fourth place," Zoo Miami Communications Director and Goodwill Ambassador Ron Magill said. "So we fired him, he's done. So we thought we'd bring in the cheetah. The cheetah is the fastest land animal there is, seems to be a no-brainer, so we thought hopefully he can pick who is going to be the fastest car. If he picks wrong, next year we might do it with a tortoise."
The NASCAR Sprint Cup Series champion will be decided this Sunday at Homestead-Miami Speedway at the Ford EcoBoost 400. Harvick, Gordon, Truex and Busch will battle it out amongst a full field of 43 cars and whichever of the four finish the highest will claim the 2015 Championship title.
"You can expect a lot of thrilling racing this weekend, not just on Sunday but also on Friday and Saturday," Homestead-Miami Speedway President Matthew Becherer said. "Last year, all four guys in the Championship 4 during the Ford EcoBoost 400 ran within the top five all day, I expect exactly the same this year. In fact, don't be surprised if the new champion is also the winner of the Ford EcoBoost 400."
Homestead-Miami Speedway has been the host of the championship race each year since 2002 and as a community partner, Zoo Miami was part of the fun by having Koda, an African cheetah from South Africa, join all of the "experts" in predicting this year's winner.
Homestead-Miami Speedway will host the season-ending races in the NASCAR's three premier series – the NASCAR Sprint Cup Series, XFINITY Series and Camping World Truck Series – this weekend during Ford Championship Weekend (November 20-22). Tickets for the Ford EcoBoost 200 and Ford EcoBoost 300 still remain, and can be purchased by calling (305) 230-5255 or by visitingwww.HomesteadMiamiSpeedway.com. The Ford EcoBoost 400 is officially sold out.
Koda the Cheetah predicts Sunday's #NASCAR Champion at Zoo Miami… and it's Kevin Harvick!

Posted by Homestead-Miami Speedway on Tuesday, November 17, 2015