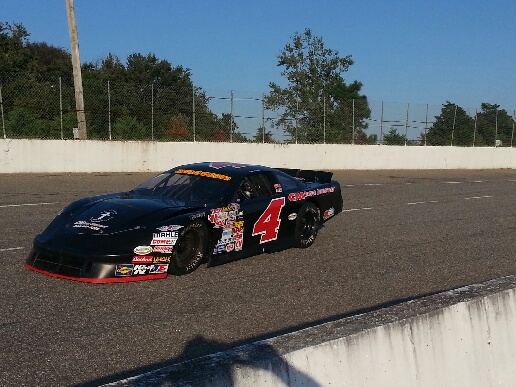 NASCAR style late model stock cars filled Myrtle Beach Speedway for the UNOH Battle at the Beach. Plott Boyz Motorsports driver, Kason Plott, was fast right off the trailer driving the No. 4 CM Driver Development & Leasing Chevrolet.
Plott turned in a lap of 20.953 secs. in the final practice session on Friday. That lap was good enough to put him second fastest against some of the best short track racers in the country. Qualifying did not turn out as well as expected. CM Driver Development team owner, Troy Carnes, indicated that a bad set of tires were the culprit. Plott performed well in his qualifying race, however, passing several cars and making the feature.
During the race, Plott, along with brother Kyle, began to work his way through the field. The No. 4 CM Driver Development & Leasing Chevrolet was working well, and Plott steadily worked his way toward the front. Disaster struck about ¼ way through the event, however, as several cars got together and the entire track closed up giving Plott nowhere to go.
The crash resulted in a busted radiator and too much damage for the CM Driver Development & Leasing crew to repair, thus ending Plott's night early and taking away his chance to prove what he could do against a very talented field of racers.
"I'd like to thank all the guys from CM Driver Development for giving me a good car. I'm just looking forward to the next race.", said Plott.
More about Kason Plott:
Kason is a 17-year old racer from Marietta, Ga that has already built an impressive resume that includes the South Carolina rookie of the year title in the 2015 Whelen All-American Series and the 2015 Anderson Motor Speedway rookie of the year. He also finished second in points on the 2014 Legends Summer Shootout Series. If you are interested in partnering with Kyle or to schedule a personal appearance contact Turn 4 Promotions at info@turnfourpromotions.com Please include Kason Plott in the subject line.
Media Contact: pr@turnfourpromotions.com